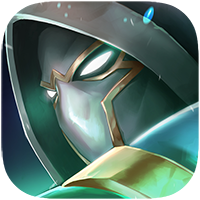 Manastorm™: Arena of Legends
Explore omnifarious spells and become the Master of the Arena!
Manastorm is an Arena Brawler game with the dynamic and gripping gameplay. Engrossing online wizard battles on arena will open the doors to a whole new experience. Learn secret knowledge and make a mighty deck of spells to destroy your enemies. The enormous inventory of all kinds of spells will help you to design your own playstyle. Precision aiming will make you break some sweat to achieve victory. Lots of action and intense battles await you!
Sign up right now and be one of the first to play the game!
Pre-register link: https://apple.co/2E6xirp