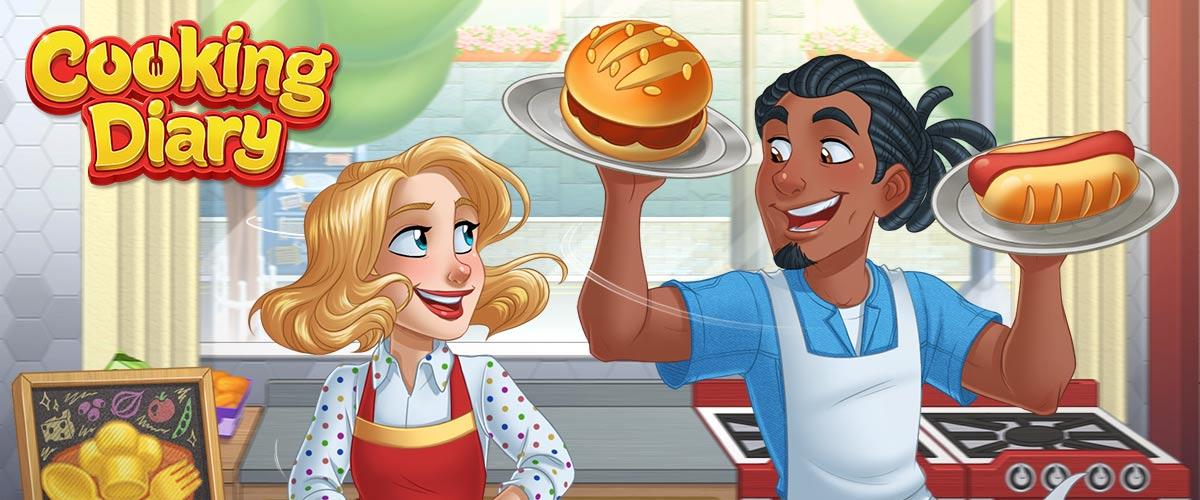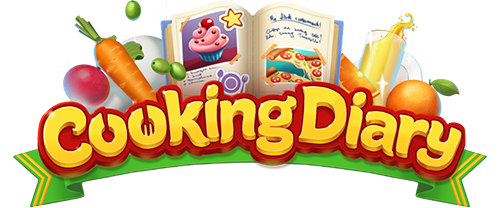 BEST cook game!! :smile: I know cooking fever is fun but this game is WAYYY BETTER!!!!!! and addicting :shy:
Kyce
this game reminds me of the pressure of working in a real kitchen
the witch Damhain
I thank you very much for the professionalism. I own my own business as well and understand the importance of good customer service is a good business. Thank you
Karen
Cooking Diary®: Restaurant Game
Welcome to the world's culinary capital Tasty Hills!


Welcome to the world's culinary capital Tasty Hills! Just like any capital city, there's lots happening: restaurant critics write bombastic reviews, chefs create new masterpieces, and competitors cook up evil plans. Dive into this whirlwind of events and etch your name into the history of the city of haute cuisine!
UNIQUE GAMEPLAY
Test your cooking skills in this game's many colorful and fun levels! Make dozens of amazing dishes to win the hearts of the gourmets of the culinary capital of the world!
PLAY WITH FRIENDS
Join a culinary guild or create your own to take part in thrilling competitions. Invite friends, play together, and win fabulous prizes!
THE MOST PRESTIGIOUS RESTAURANT
Open new restaurants and decorate them to suit your taste. Change the wallpaper, flooring, curtains, and pictures on the walls! Upgrade your kitchen, put in a TV, sound system, and new furniture to ensure that your customers keep coming back for more!
CULINARY FASHION
Be the most stylish and elegant chef in the city with HUNDREDS of different article of clothing and accessories. Grow a beard or mustache, change your hairstyle, the color of your eyes, or even the shape of your face!
Cooking Diary is the winner of prestigious awards in the gaming industry: International Mobile Gaming Awards and Webby Awards!
Open your very own dream restaurant with a unique design and delicious dishes!
Decorate your restaurants to suit your taste!
Customize your character's appearance with 300+ articles of clothing and accessories!
Enter culinary guild contests!
Regular free updates!