Cooking Diary was chosen as Game of the Day on the Apple App Store in Ireland and the UK.
Getting Game of the Day on the App Store is a huge recognition for every developer. Our project was chosen from among millions of games and featured on the App Store's main page.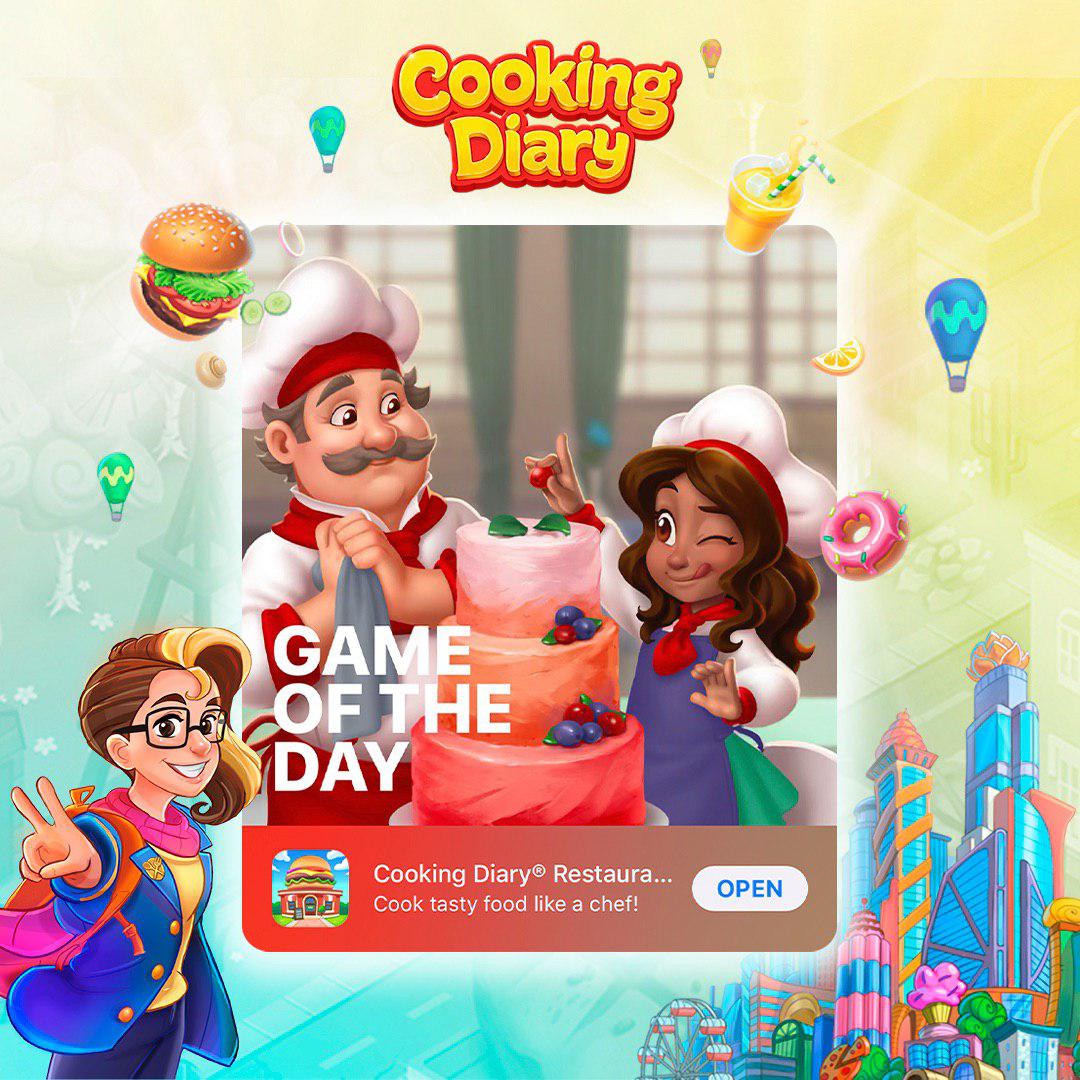 Here's what the Apple editors wrote about the game:⠀
"Relentlessly cheerful and wholesome"
"Its squeaky-clean fun is like a made-for-TV movie"
"The tonic to cheer up a dreary commute or dull night on the sofa"
Our flagship game Seekers Notes was also featured as Game of the Day in Ireland and the UK recently.
We've been featured in thematic selections on various stores before, but getting Game of the Day is a truly outstanding event for our team!