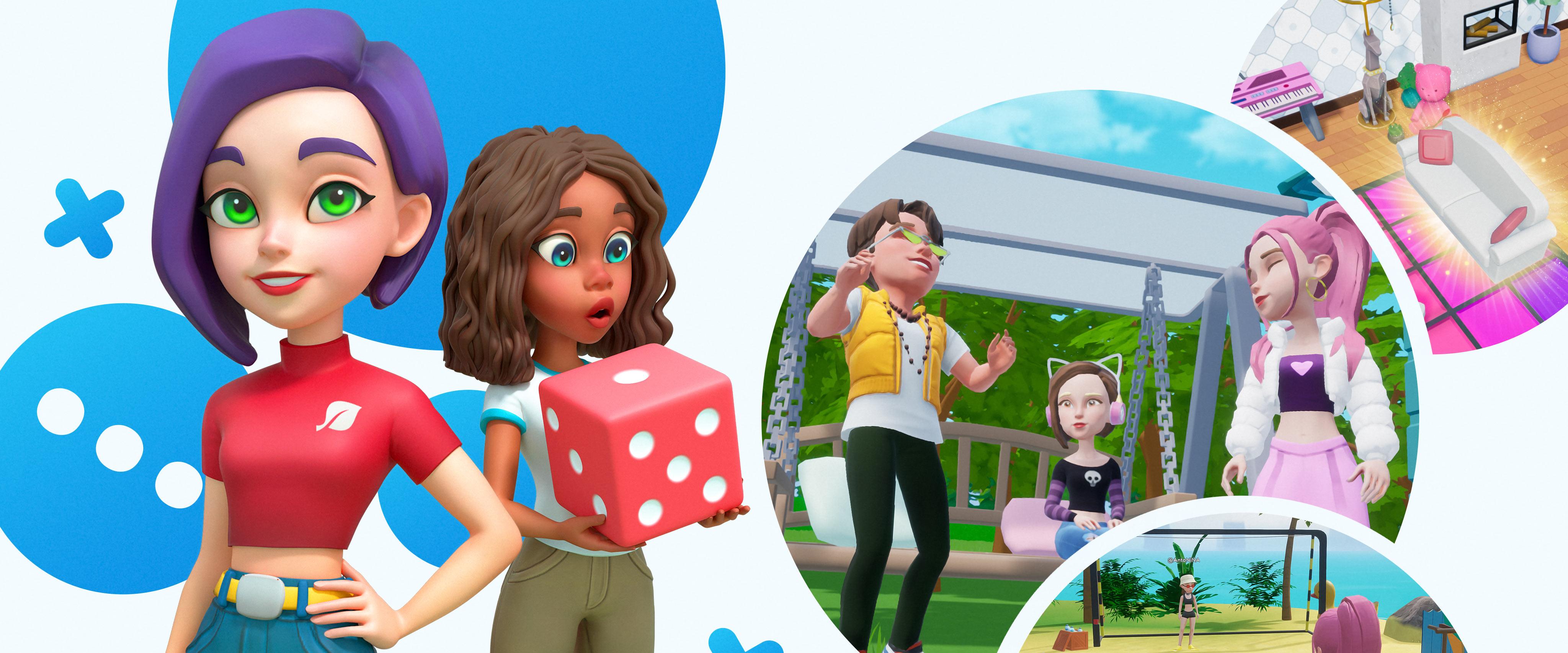 MYTONAVERSE
Create your own unique world with MYTONAVERSE!
Throw parties, play with your friends, hold conferences, make new acquaintances, and create your own unique world with us!

INDIVIDUAL AVATAR
Create your own avatar with a unique look! Change facial features, and use hundreds of stylish clothing items and jewelry pieces to express yourself!

REAL EMOTIONS
Want to dance? Dance! See your friend? Hug them! It's simply impossible to contain your emotions in MYTONAVERSE!

LIVE COMMUNICATION
Message in the chat or talk using the microphone—keep in touch with your friends! Have discussions and share your impressions with MYTONAVERSE!

COLORFUL GRAPHICS
Enjoy breathtaking scenery and detailed avatars!

NEW MEETING FORMAT
Bored of having meetings in the office? Change your surroundings! It could be a desert island or a pirate ship—it's up to you!

A WORLD THAT YOU CAN CUSTOMIZE FOR YOURSELF
Create unique locations! Design an obstacle course, install a soccer pitch or decorate a location for a celebration—let your imagination run wild!

REGULAR UPDATES
Discover more and more opportunities for communication!

Create your own unique world with MYTONA VERSE!
Join us!
Instagram: https://www.instagram.com/mytonaverse/
Facebook: https://www.facebook.com/MYTONAVERSE/
Twitter: https://twitter.com/mytonaverse
App created by MYTONAVERSE, an international company with headquarters in Auckland, New Zealand. It is a team of professionals from different parts of the world who are working enthusiastically on a project of the same name — a metaverse app. The company is a division of the game developer and publisher MYTONA, one of the largest game development companies in the world.