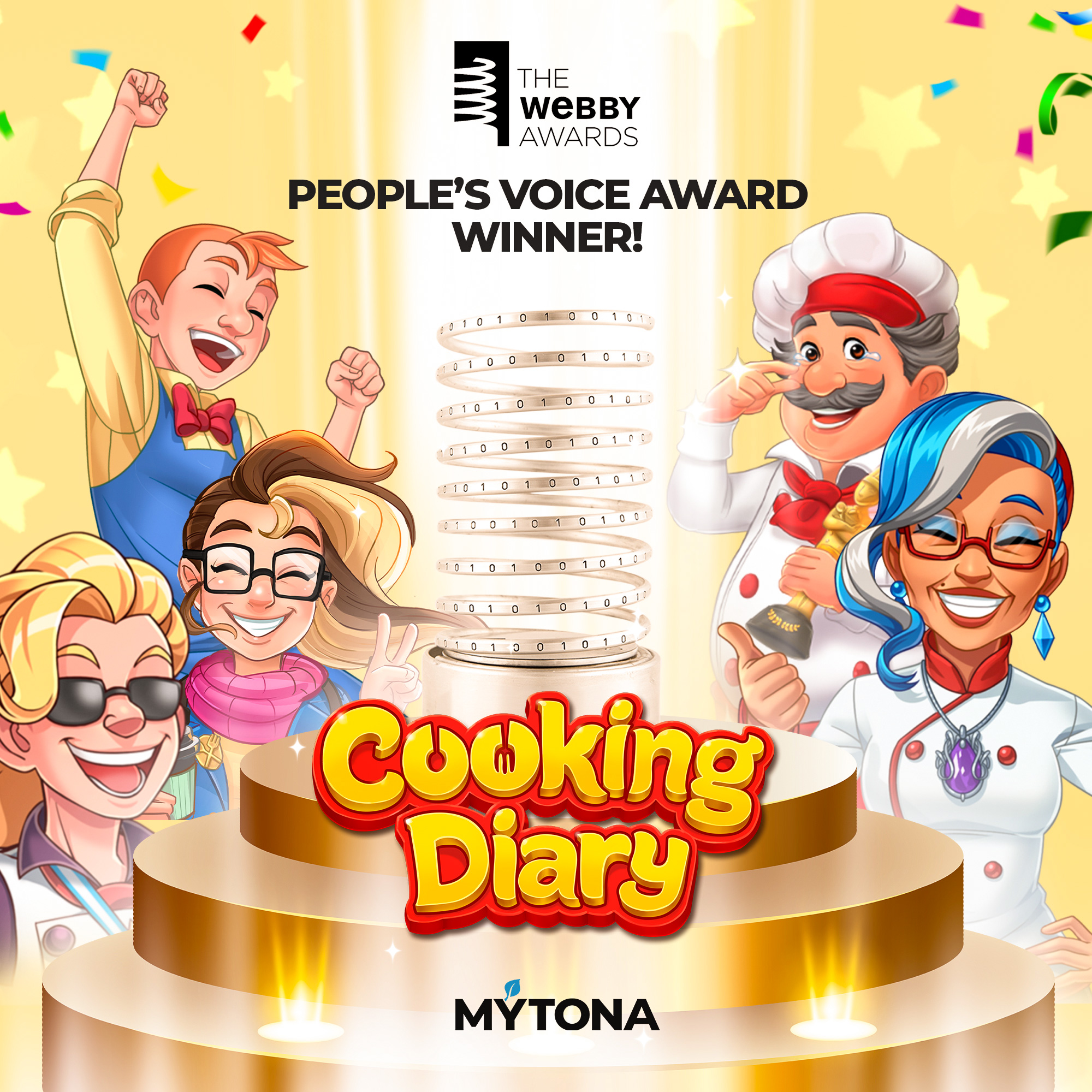 Our culinary bestseller Cooking Diary has won the People's Voice Award at the prestigious international Webby Awards 2020! With nearly 13,000 entries from all 50 U.S. states and 70+ countries—and 2.5 million votes cast by 600,000 people in the Webby People's Voice Awards—the 24th Annual Webby Awards has become one of the biggest in the history of the awards. This year, the ceremony was held online for the first time. We are more than happy that thanks to our dear players, our project Cooking Diary has gone down in history as the winner of this awesome award.
The awards is also known as "The Oscars of the Internet" that celebrates popular Internet projects. It was established in 1996 and has been presented by the International Academy of Digital Arts and Sciences since 1998. Every year websites, advertising and media, online film and video, services, mobile apps and games compete for the award. The Awards invites Internet celebrities as judges. 
Pokémon GO, Monument Valley, Overwatch, Angry Birds, Fortnite, as well as such well-known companies like Amazon.com, eBay, Yahoo, iTunes, Google, BBC News, CNN, Wikipedia, YouTube have won the award in past years. The award winners among celebrities are Kanye West, Cardi B, Tom Hanks, Miley Cyrus and many others.
We will keep making our game even better—players' recognition is the best award after all! Thank you all for your votes and support!