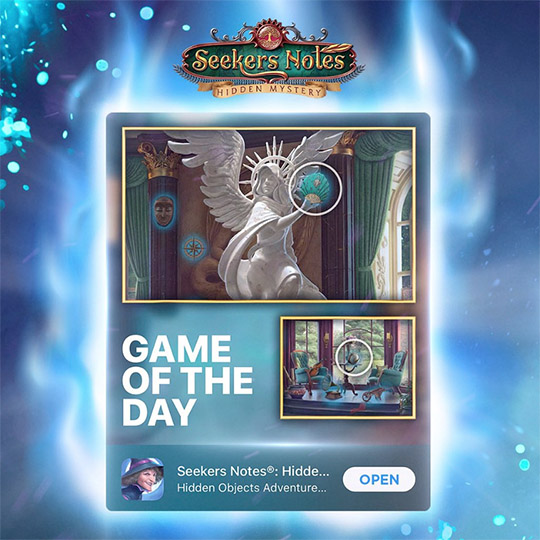 Seekers Notes got the most powerful and long-awaited Today featuring on the AppStore!
Today Featuring - it's a huge banner on the AppStore home page with a description of the game.
It's thousands of new players. It's a featuring, that can get major contributors on AppStore. It's an incredible recognition of succees. It's an achievement for everyone in MYTONA team!