Conferences
Mytona at Gamescom Asia 2022
On October 20-23 Mytona team participated at GamesCom Asia 2022!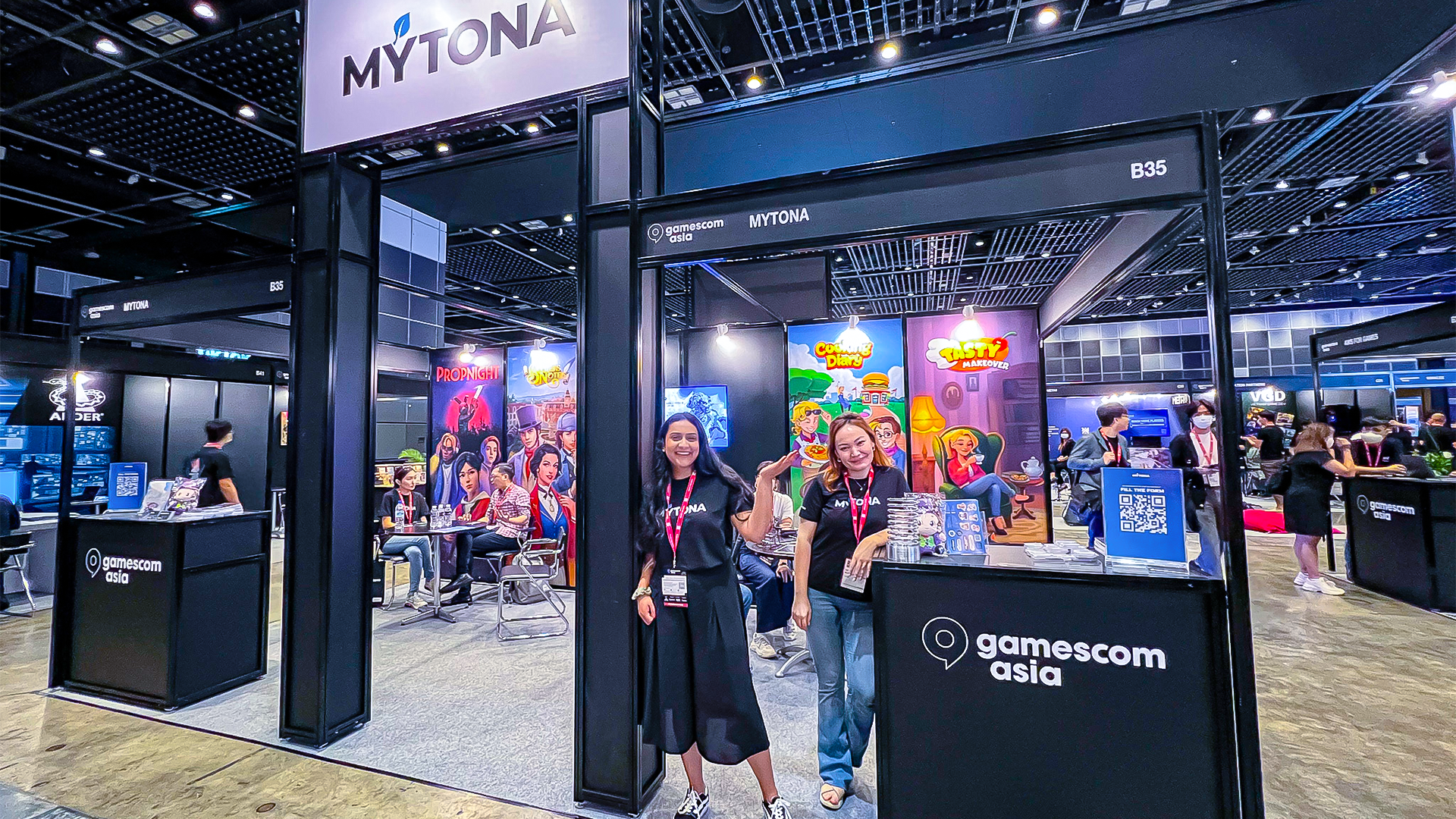 We had a bright booth in the business zone, where everyone could come and meet us, play our games, and get branded merch!
Gamescom is one of the world's largest game industry events, and we are really proud to be a part of it!