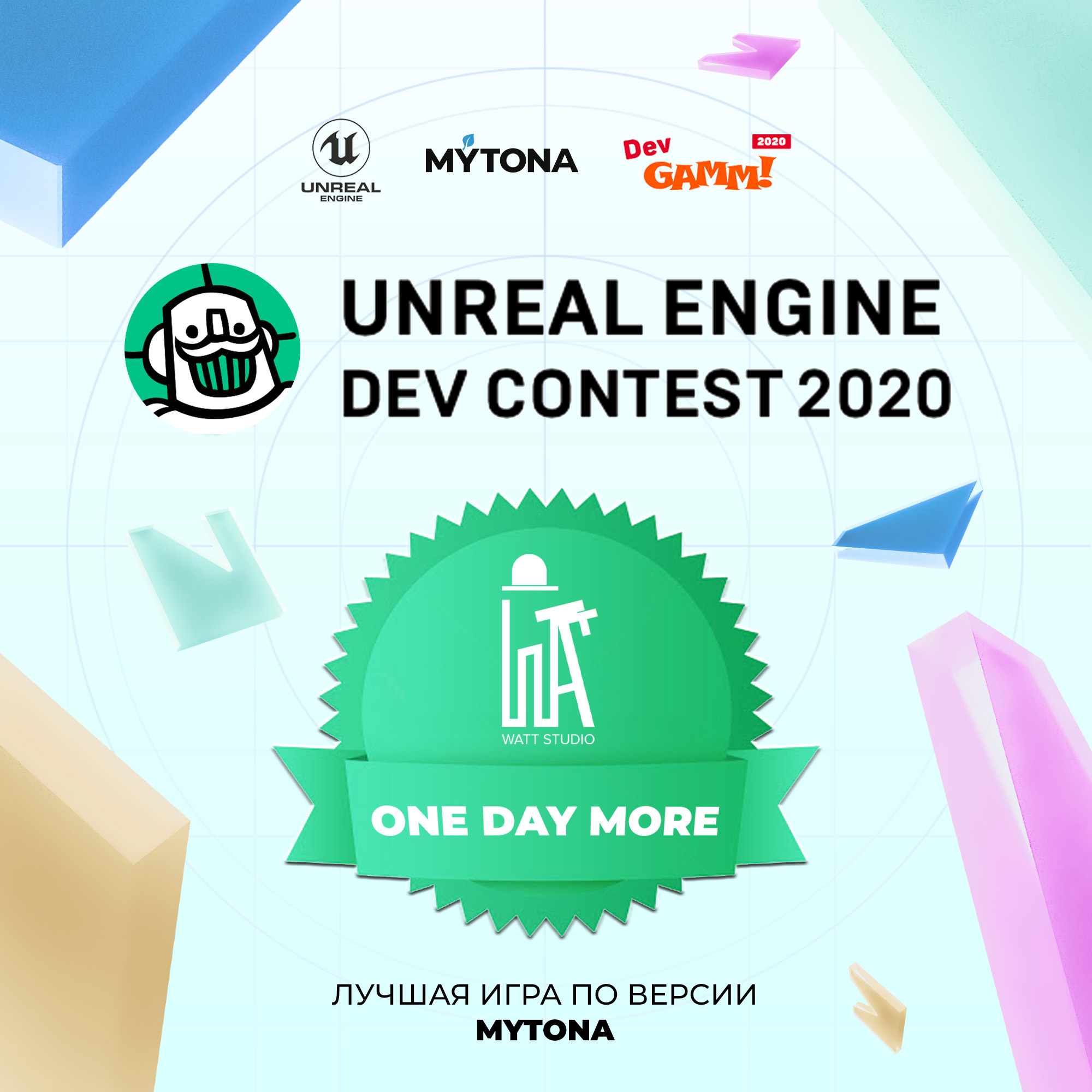 DevGAMM 2020 ended and besides our involvement in the conference, we also participated as jury in the second annual Unreal Engine Dev Contest!
The winner of «The Best Game» nomination according to MYTONA is the outstanding project One Day More by Watt Studio.
Congratulations to the team!
Watt Studio team received a $ 10,000 grant from us for further development and for the creation of new great projects.