Releases
Stranger Things and Cooking Diary Fans Brought Together in Limited-Time Collaboration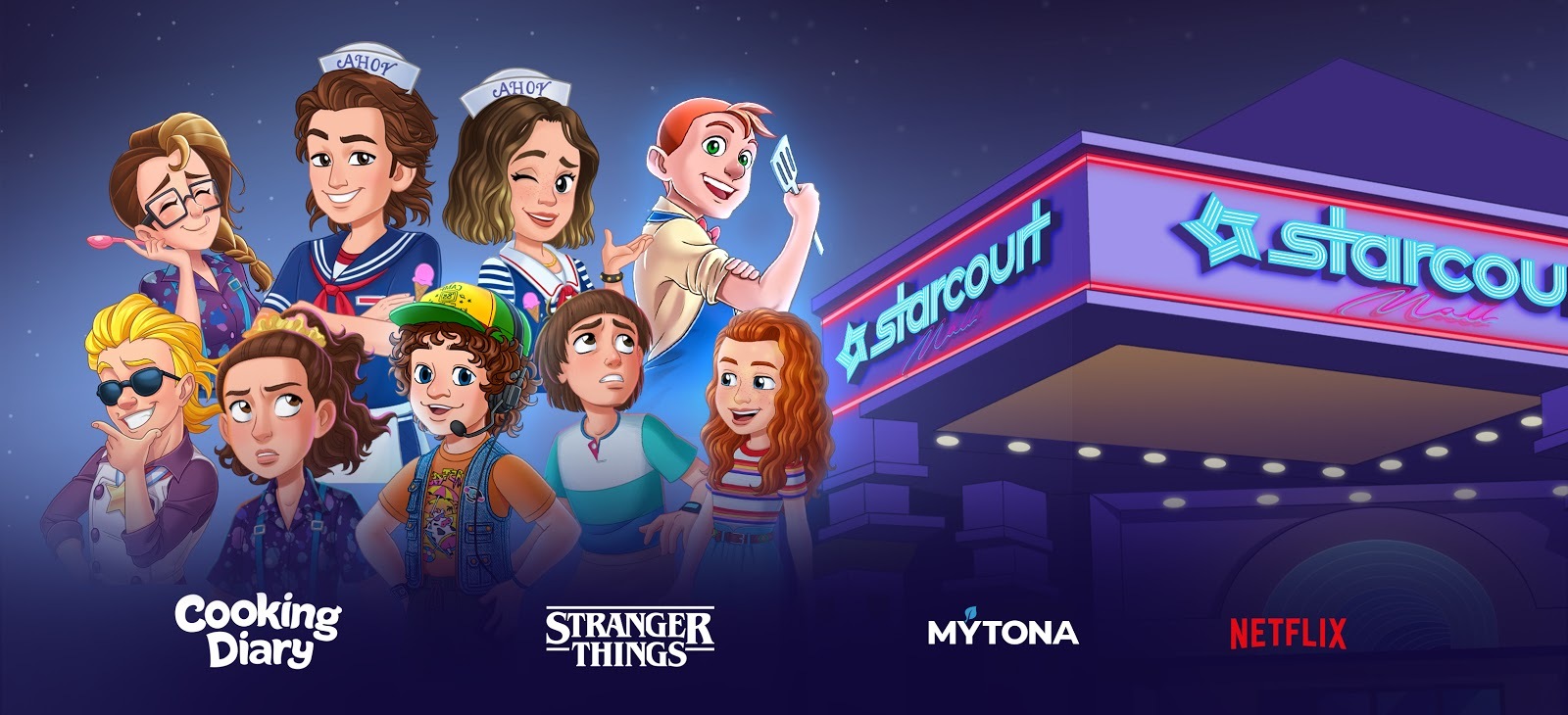 As of November 10, MYTONA's mobile game, Cooking Diary, saw the end of an incredibly successful first time crossover collaboration with Netflix's Stranger Things. Players were able to embark on a culinary adventure involving beloved characters and locations from Stranger Things in addition to the usual meal preparation and restaurant management featured in the game. 
More than a million players around the world participated in the events which included a unique storyline that saw Cooking Diary's colorful cast team up with fan favorites from Stranger Things to solve a dimension-spanning mystery centered around the iconic Scoops Ahoy ice cream parlor. With the  assistance of Eleven and Max, players managed the Scoops Ahoy food truck, helped Dustin build a ham radio, and unlocked Stranger Things-themed rewards including a baby Demogorgon pet and a Steve Harrington kitchen assistant. As part of this unique collaboration, MYTONA also held various contests in promotion of the event across our social pages (Twitter, Facebook, and Instagram). This is the first collaboration in MYTONA's history, and the company is confident that this will lead to future opportunities to work with other well-known brands.
"We'd like to thank Netflix for this awesome opportunity, and also all the players who checked out our collaboration! " said the Cooking Diary developers at MYTONA.
For more info, please contact: info@mytona.com