Conferences
MYTONA is waiting for you at DevGAMM 2020!
Join the online event!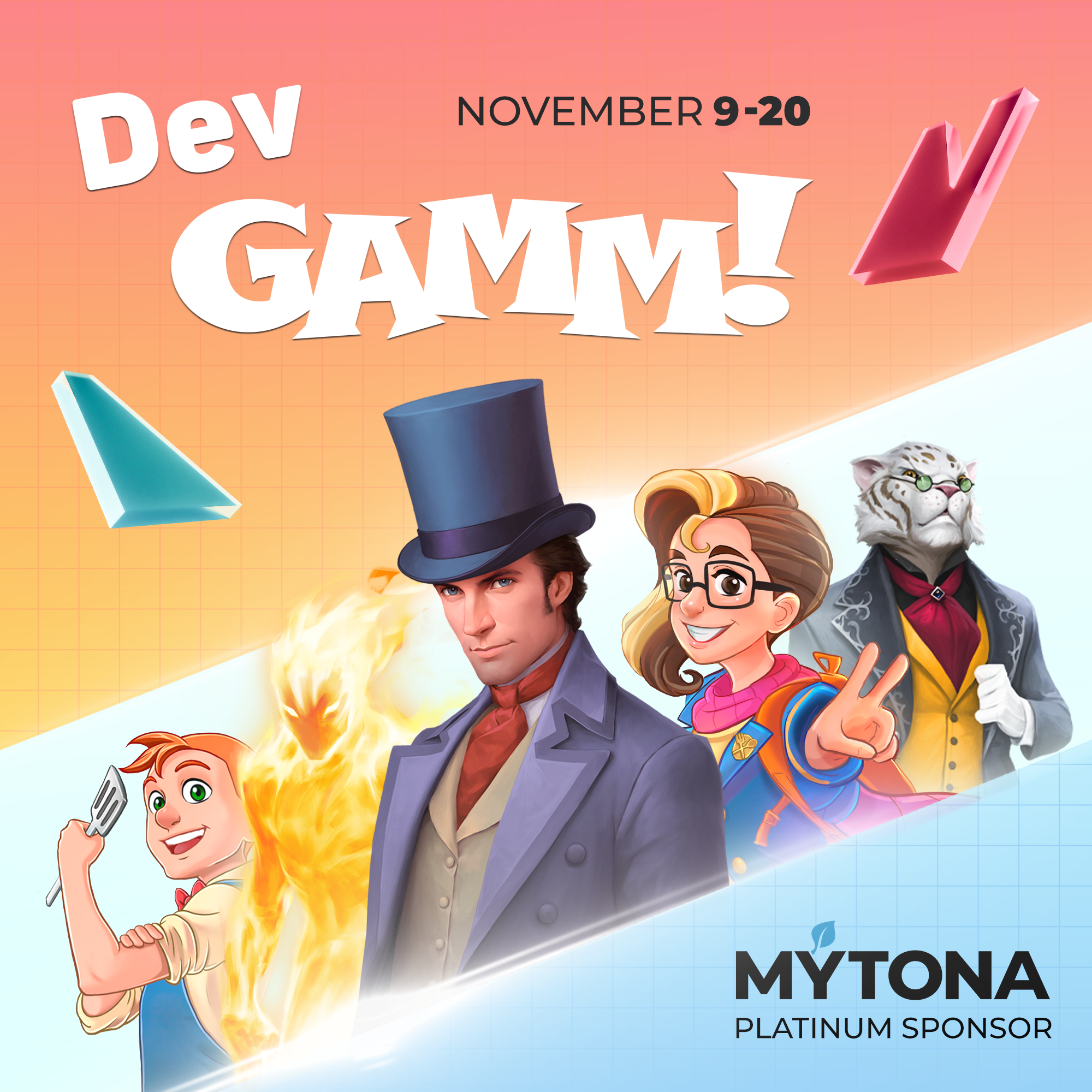 For the first time, DevGAMM will be held in an online format for two weeks, from November 9 to 20. Developers from different countries will gather and discuss the ways the game industry has changed in 2020. We're happy to be among the platinum sponsors of this cool event.
Our team has prepared a lot of interesting activities for our virtual stand, and we're going to present an interesting case. Also don't forget to visit the Career Wall: there are more than 8 new vacancies waiting for you. Stay tuned and watch our Instagram stories! We're waiting for you at DevGAMM 2020! 
Information on purchasing tickets can be found here: https://devgamm.com/2020/buy-tickets/ 
Did you know that MYTONA has a more than 9-year history?