Game Updates
Ravenhill: Hidden Mystery. Update 2.23.0: Time Devourer
Update 2.23.0 is finally here! Explore the Clock Workshop!
A famous clocksmith has gone missing in Ravenhill. Help Sirius conduct an investigation and find out about the strange creature roaming the streets of the city.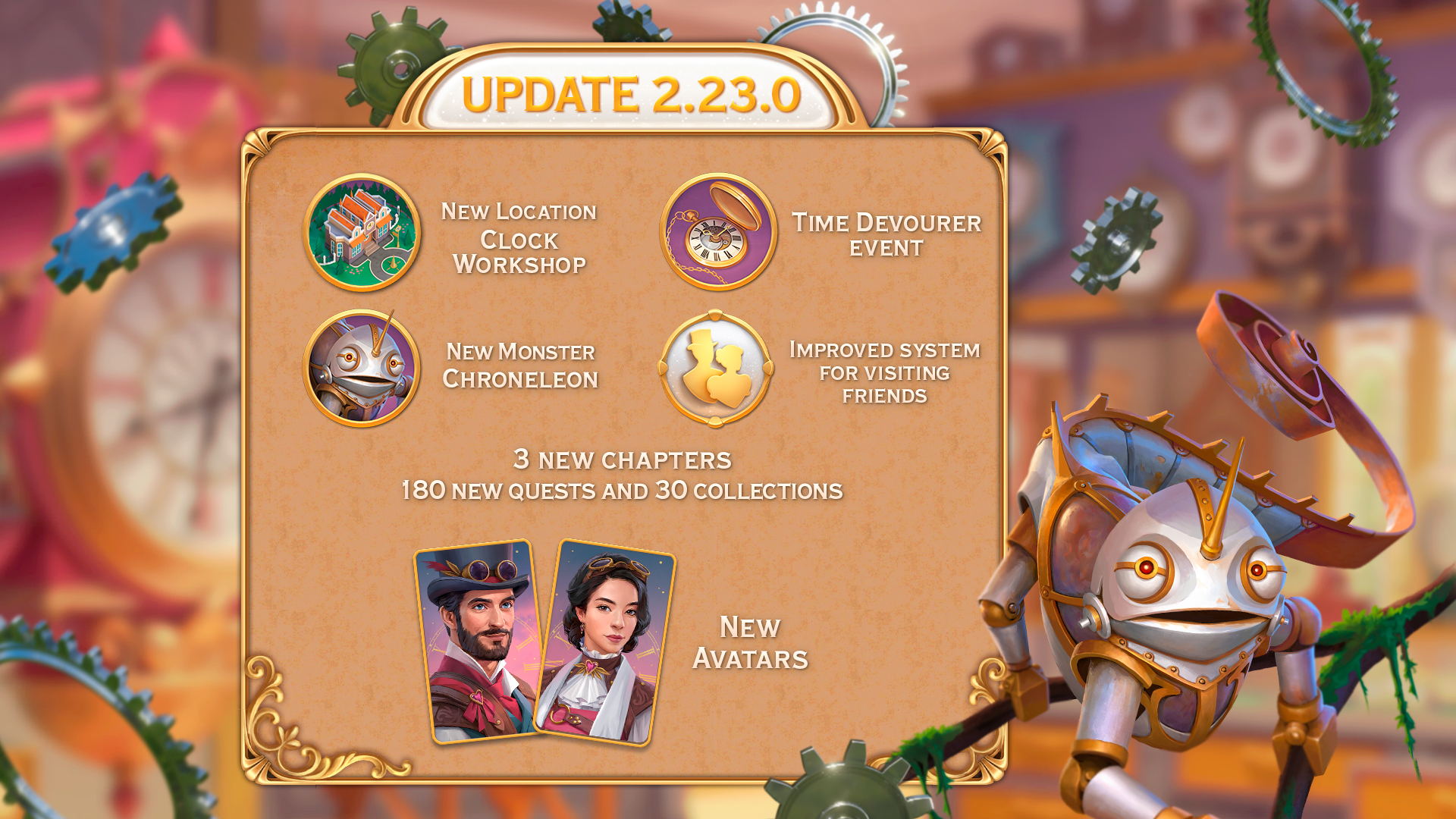 In this update: 
3 new chapters, 180 new quests, and 30 collections! 

Time Devourer event: explore the Clock Workshop and catch a magical creature that plays with time 

Find all the differences in a new event: Two Peas in a Pod! 

Check out the improved system for visiting friends 

Hurry and take part in the special Happy Hour event

Get exclusive rewards for inviting friends to the game 

The Store and Inventory are now even easier to use—see for yourself!

 
Did you know that MYTONA has a more than 8-year history?