Gamedev
How to translate a Hidden Object game into 10 languages. Localization case study: Seekers Notes and Ravenhill
Here's an article we made in collaboration with INLINGO!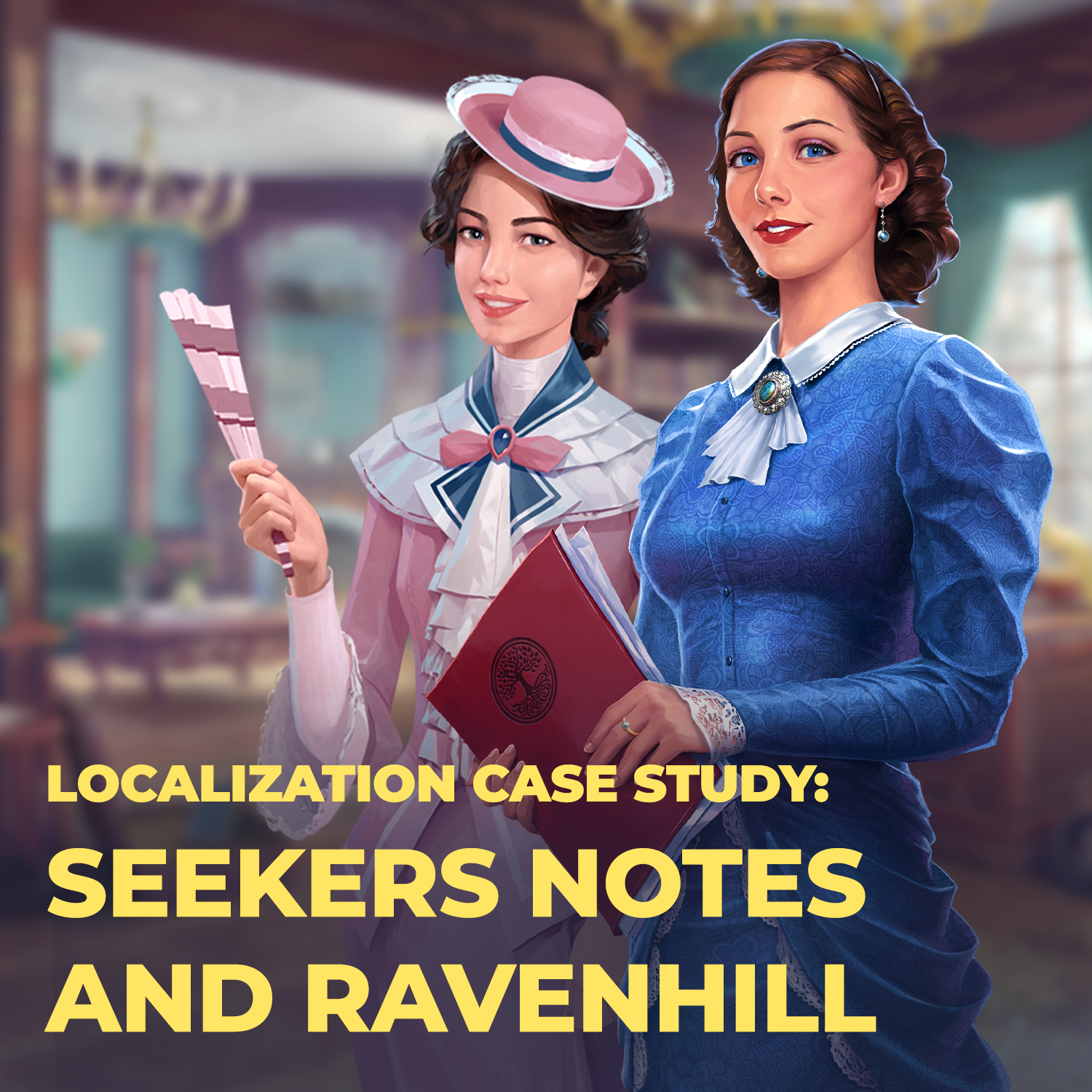 We're posting the second article made in collaboration with the localization studio INLINGO. In this case study, you'll find out how our HO projects Seekers Notes and Ravenhill are translated into 10 languages and what nuances and issues localization specialists encounter when working on hidden object games. 
In July 2020, Seekers Notes, a mobile game developed by MYTONA, celebrated its 5th anniversary. For these five years, players from all over the world have explored the mysterious estates, old alleys, and charming gardens of Darkwood in their quest to unravel the mystery of the Curse. The INLINGO team talked to the developers and found out how the idea to create a hidden object game was born, why it's so successful, why gamers love Ravenhill, MYTONA's other game in this genre, how many editors it takes to localize two stories, and how to translate over two million words without going crazy.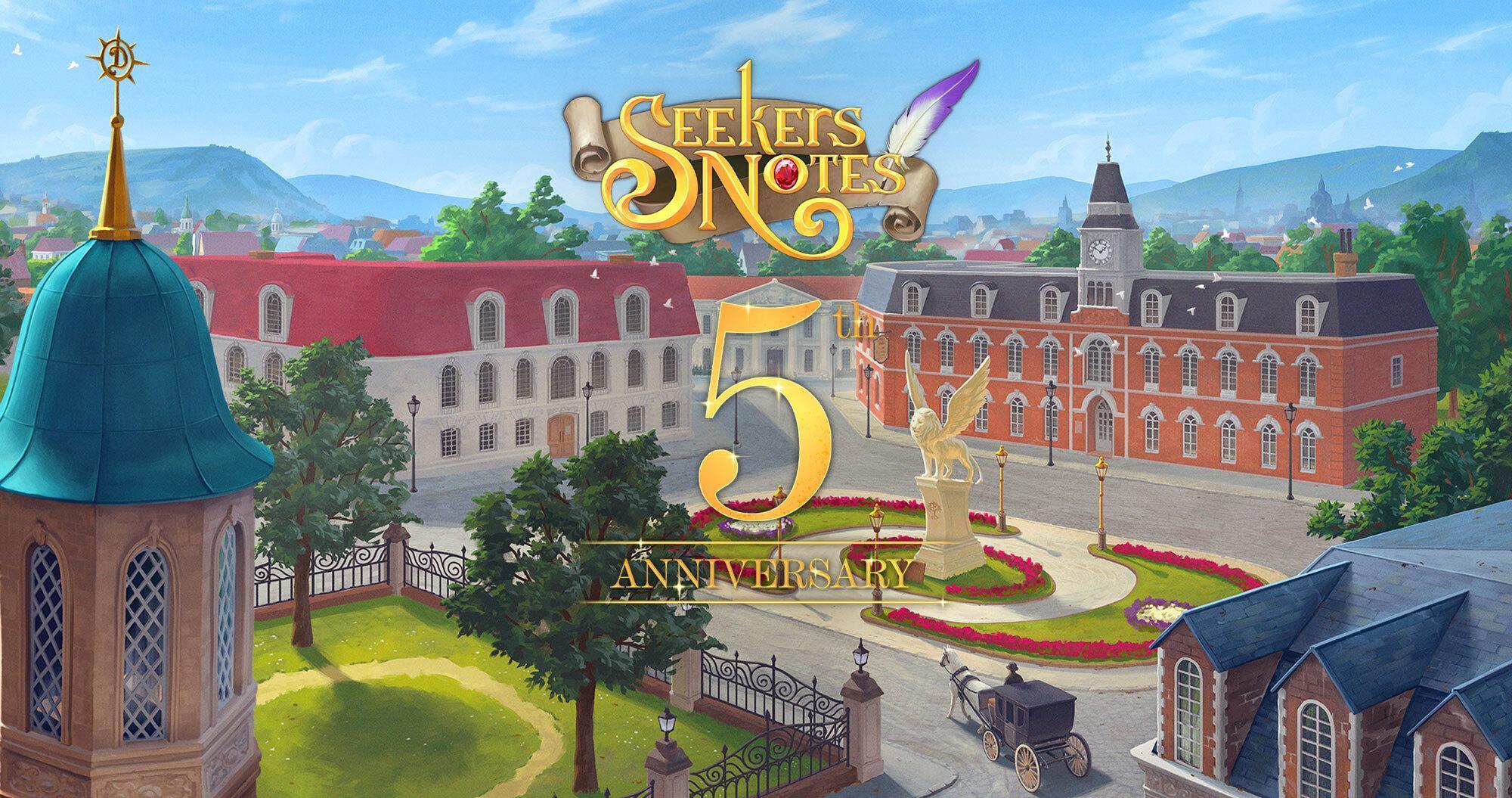 Our previous article was a localization case study of culinary bestseller Cooking Diary. This time management game was the second localization project we took on in 2017. But we got to know MYTONA and started working with them before that—on their hidden object game Seekers Notes. Then we started working on Ravenhill, another game in the hidden object genre. Over the years we've collected a lot of interesting inside information about localizing HO projects, which we'll share in this article. 
About Seekers Notes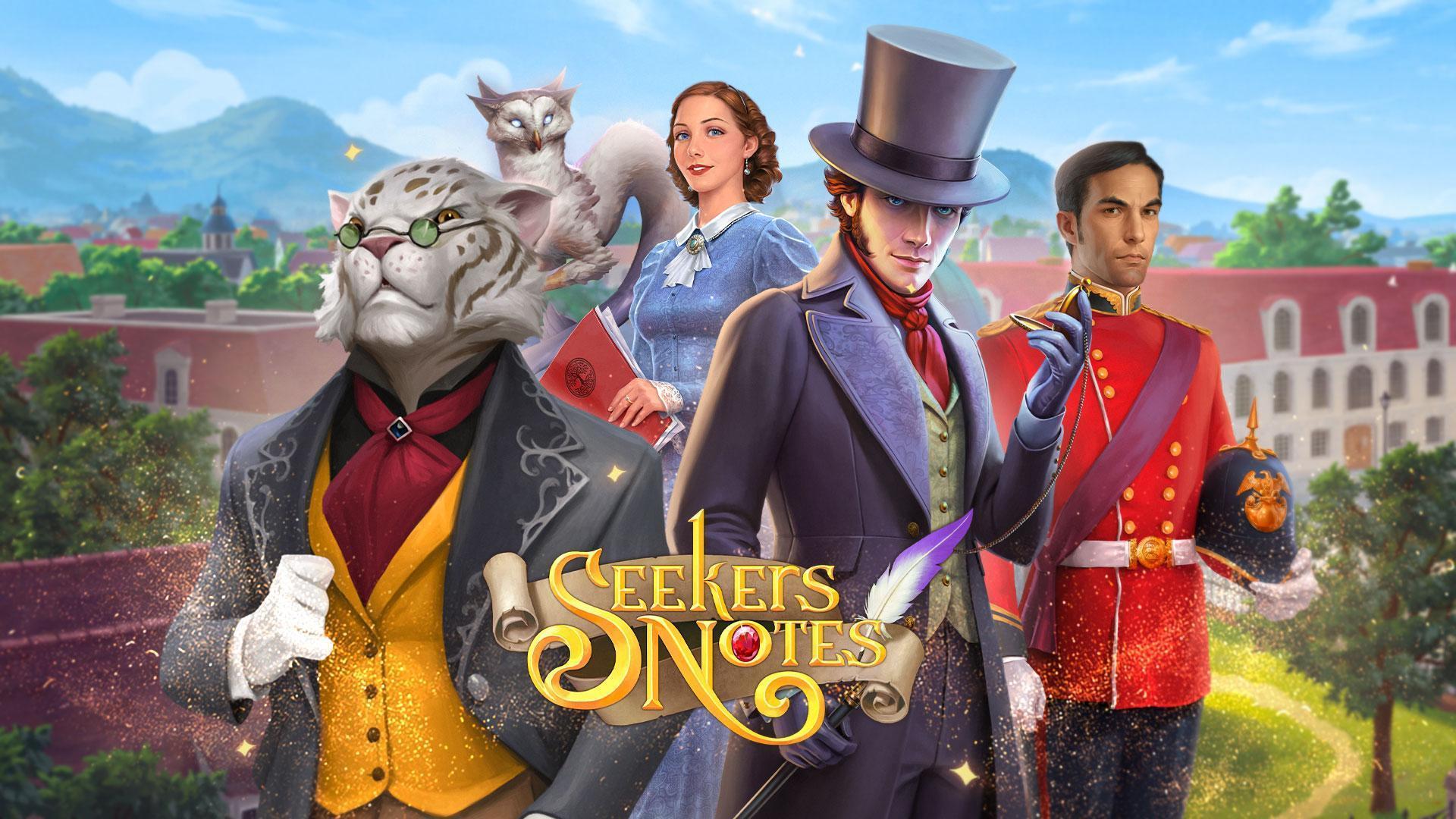 Version 2.0 was released with an updated design and logo
Accomplishments:
Top 100 highest-grossing applications in 98 countries.

Featured GAME OF THE DAY in the App Store in 15 countries. 

3rd highest-grossing game for iPad in the USA.
Seekers Notes was the first mobile market project for MYTONA as a publisher. The prototype of the game was first conceived in 2013, in Yakutsk, where gamedev was something people could only dream of at the time.
From the very beginning, MYTONA's goal was to develop a mobile project and release it on their own. When the iPad with Retina display—a technology that allows for very high-quality graphics—came on the market, the company set itself the goal of creating a beautiful and atmospheric hidden object game.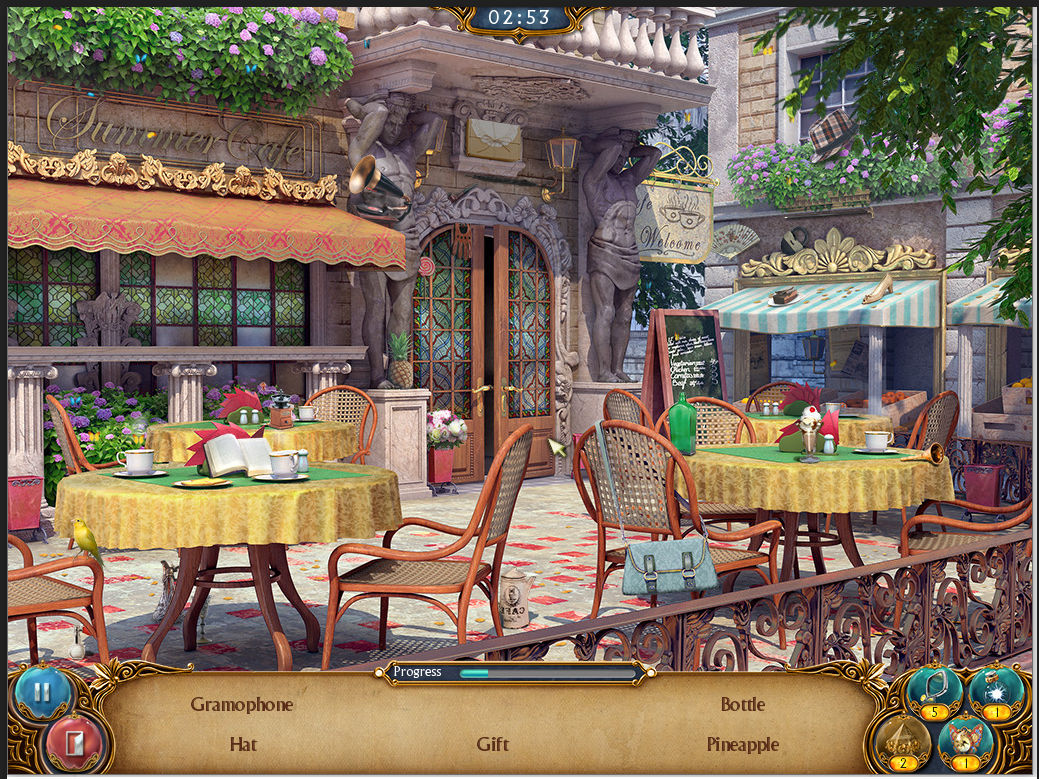 Cafe location, 2015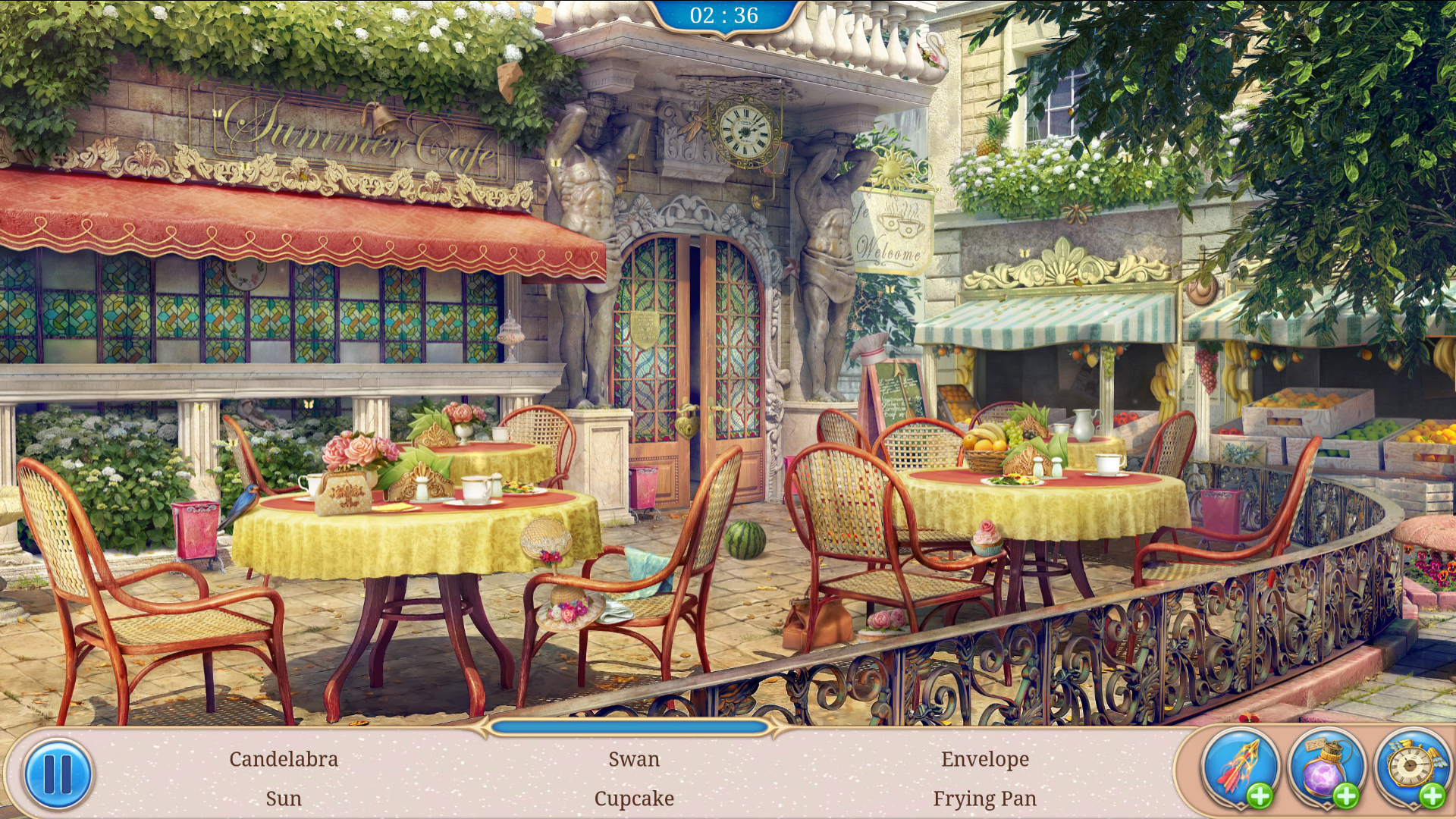 Cafe location, 2020 Seekers Notes was released globally in 2015, after many months of laborious development. The team didn't know how the game would be received, but a year later it had reached the Top 50 highest-grossing games for iPad in the USA. 
In the story, players become the Seeker, holder of a powerful artifact called the Magic Map. They'll have to show real ingenuity and bravery to solve all the mysteries of the old city and save Darkwood from the dark forces of the Curse.
Beginning to work with MYTONA
INLINGO contacted MYTONA with a proposal as soon as they discovered Seekers Notes. Everyone at the studio was amazed by the degree of detail in every component, from the plot to the graphics. The large amount of text in the game also seemed like a great professional challenge. The company sent its portfolio, completed a test task, and MYTONA gave this new contractor a chance. 
Our first project together was localizing and testing of Seekers Notes. Game updates are released monthly: content text can reach 6000 words, event text up to 4000 words, and when you add in the community texts, the word count sometimes exceeds 12,000. INLINGO translates all this into 9 languages, plus edits the English version. 
Even back then, we realized that such a huge volume of monthly updates would require a large team. We now have 15 specialists working on the project: 10 full-time translators, one English editor, and 5 editors for French, Japanese, Korean, and Chinese.
20,000 words every month
9 translation languages:
DE

SP 

FR

IT

PT-BR

EN

JP

CH-T

CH-S

KO
Seekers Notes in figures
In hidden object games, one of the most important aspects is translating item names correctly so that players can find them. This means the translators need to see pictures. Brush could be a hairbrush or a cleaning implement, and Bow could be a weapon or a tied strip of fabric.

Item table used by all the translators
Yulia Maydanyuk, 
Project Manager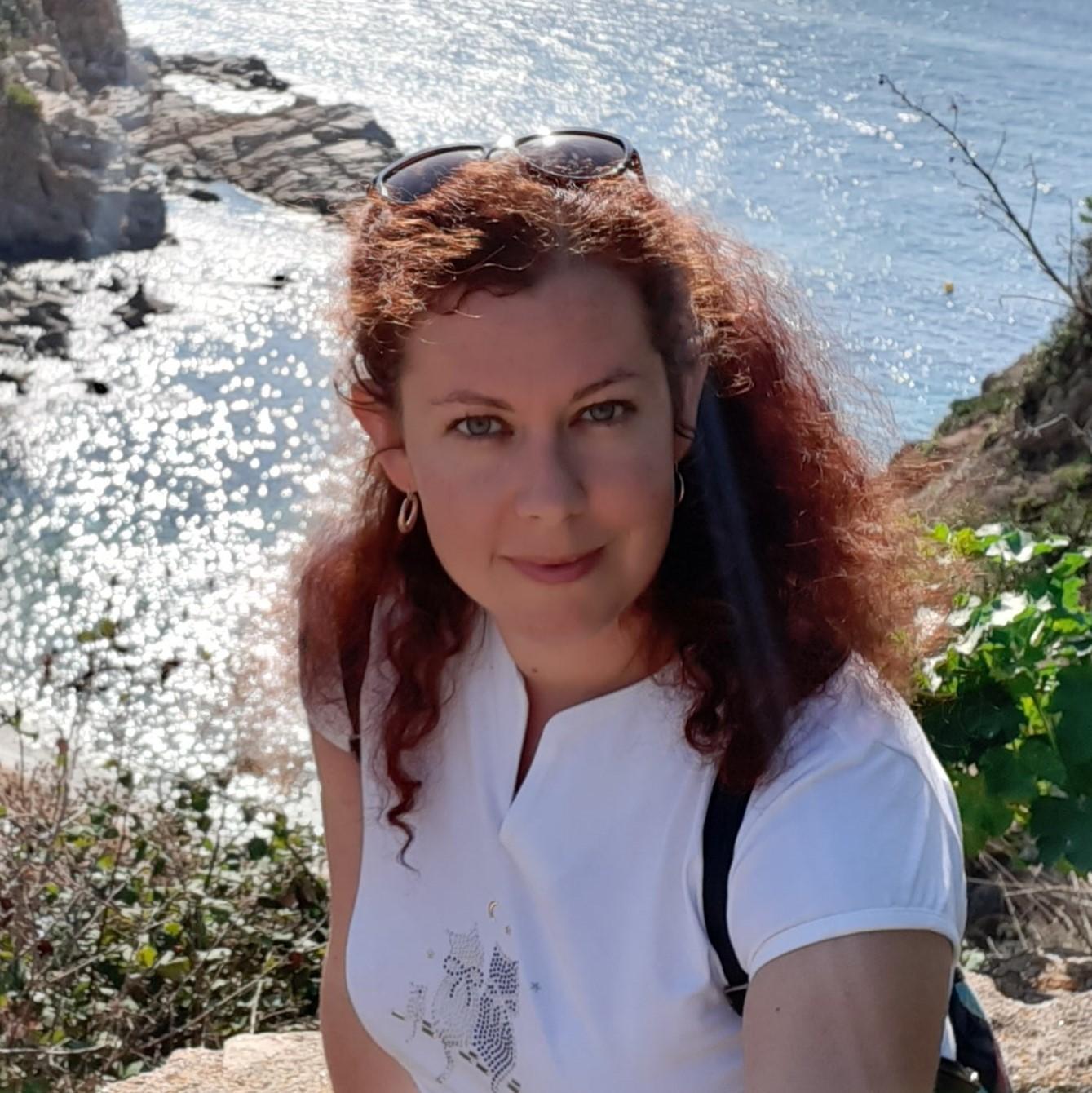 Since MYTONA always sends art for the hidden objects and references for collection items promptly, the translation is usually accurate. Questions arise more often for collection items, because generally the images are just references, but the actual items may look different in the game. Our translators and editors check item images and ask questions if the English word is different from the picture. We find out which takes precedence: the source or the image. 
We recently encountered a situation where there was a mask in the art, but the word 'respirator' in the source. 
To prevent these kinds of mistakes from making it into the game, INLINGO carries out testing. During testing, the tester and the editor agree on all the details, and the client receives the final texts.
Originally, MYTONA planned to localize Seekers Notes and all updates into European languages.This is how it works: once a month, an update arrives. It includes a new location, new items, and a new section of the storyline. At first, INLINGO edited the English and translated the plot into German, Spanish, French, Italian, Brazilian Portuguese.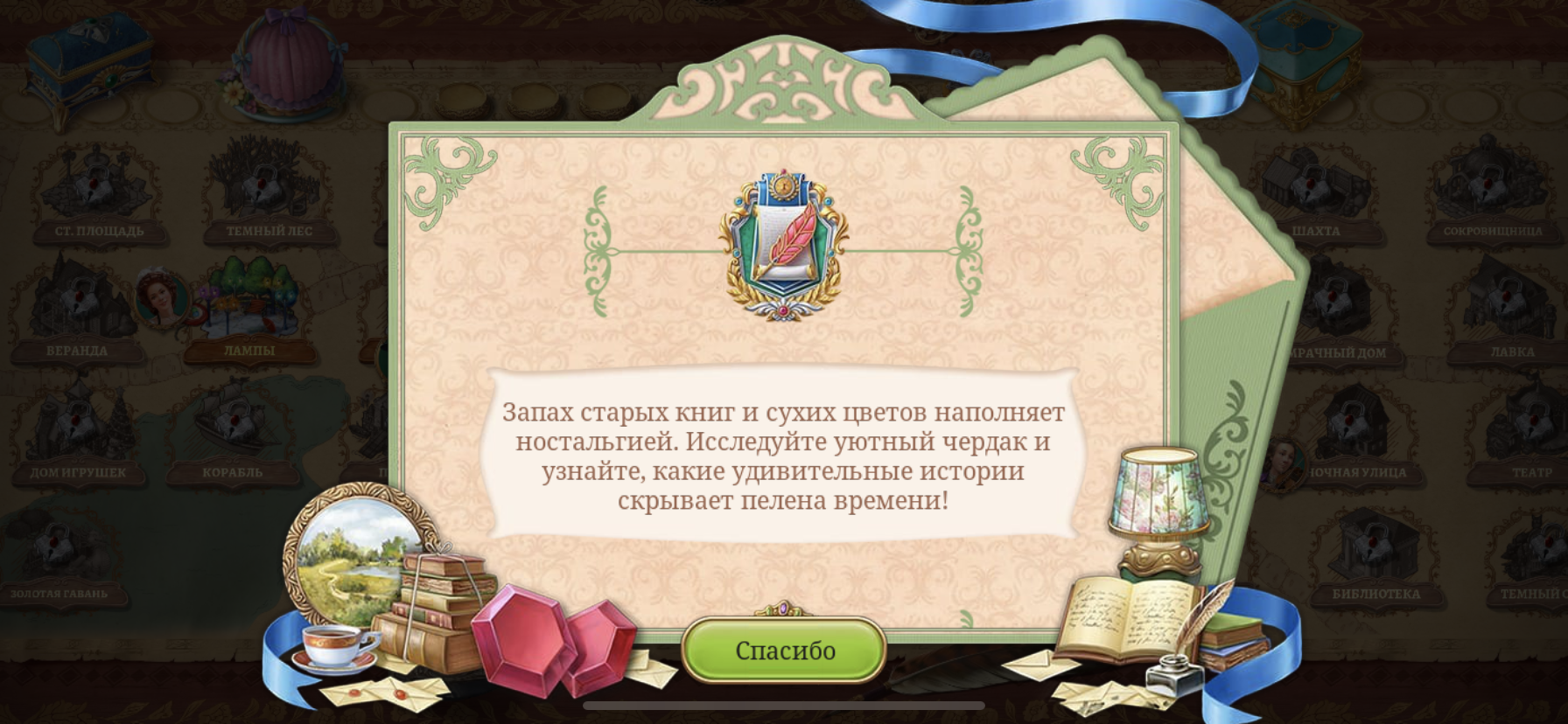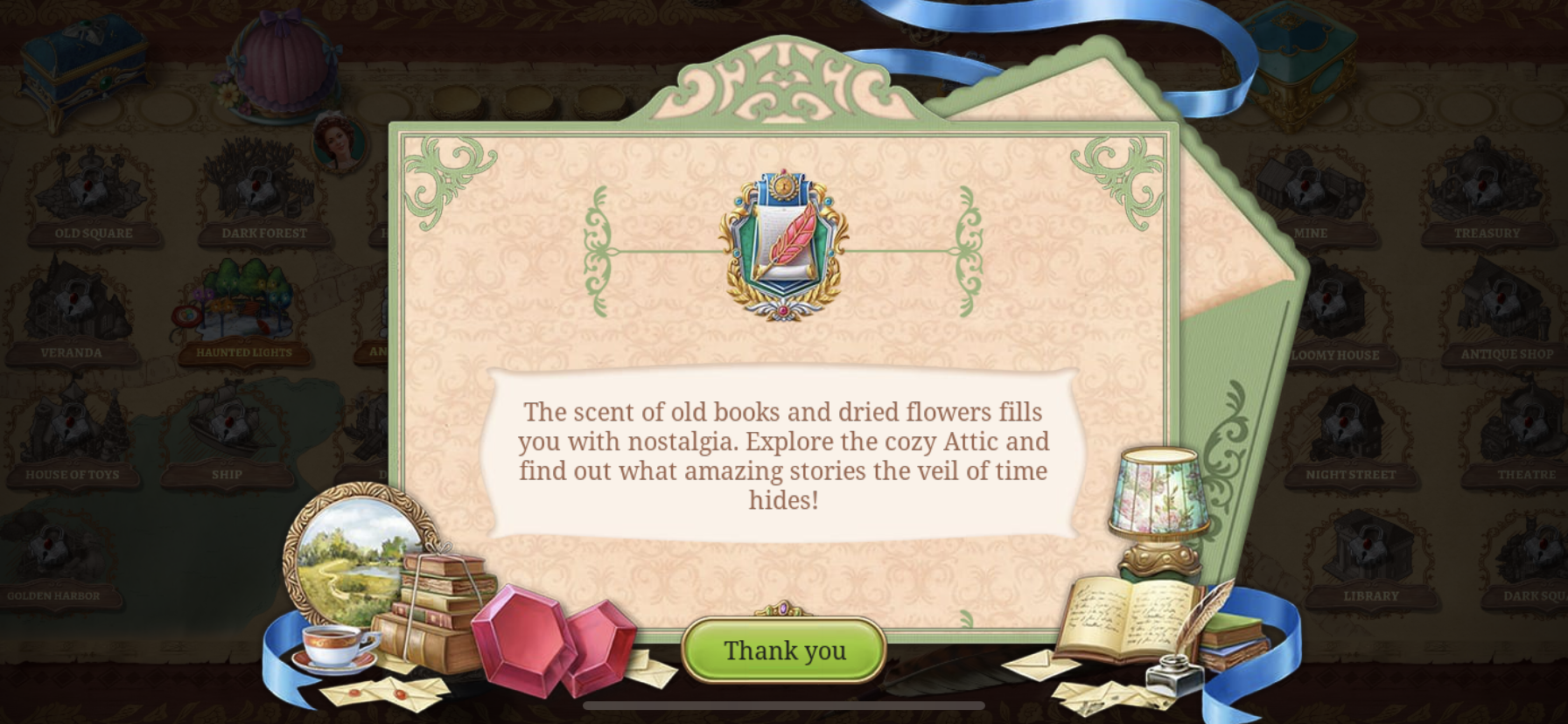 Yulia Molostova, 
Project Manager
MYTONA always sends one event file, one content file, and one community file with posts for the month ahead. The Asian languages we now also translate Seekers Notes into typically have a bit more text. 
After MYTONA came to us for translation into Asian languages, we started creating a glossary based on all the previously translated texts and old lockits. This was an in-depth and complex task—there was a lot of data to systematize, and not just text, but pictures of all the items in the database as well. 
We hired full-time staff, which brought stability, but this didn't make the task less challenging. On the heaviest days, we were sometimes dealing with 12 tasks at 2000-3000 words totally. We had to make sure we had a good system for directing this task flow, then track completion at all stages.
Zhenya Nekrashevich, 
Senior Editor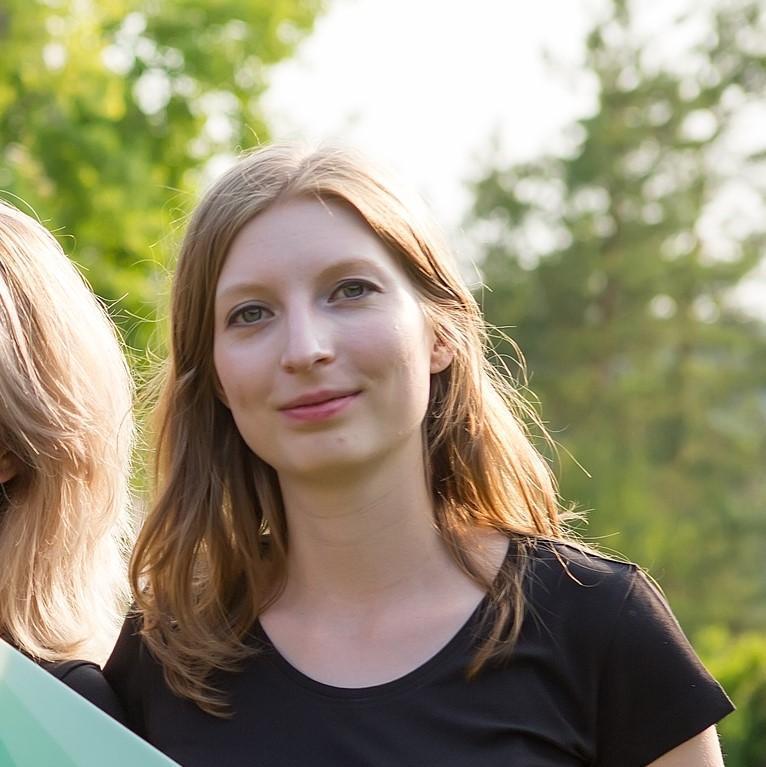 I remember the first thing we did was look for a translator for the updates—that age-old question of human resources. Searching for a new translator is an additional burden on the Senior Editor, because you have to find time to check test tasks and give feedback. Not every translator could handle the traffic from MYTONA, and I had to train every new employee that came in as a replacement.
Because of employee turnover, at first we even had a special file of stupid questions like 'what does this look like?'. We tried to answer them on our own without sending them to the client. We ended up making an FAQ for new translators so that the client wouldn't have to waste time answering the same questions.
There are a number of instances where the INLINGO translators came up with a better translation for a term, and requested all the previous lines that used it in the game texts. However, there's always a risk that players who are used to the old term will not appreciate the translation being changed. In these cases, we use our judgment: If the audience is already accustomed to the first translation, then it's a bad idea to replace it with a new version.
Ravenhill comes to us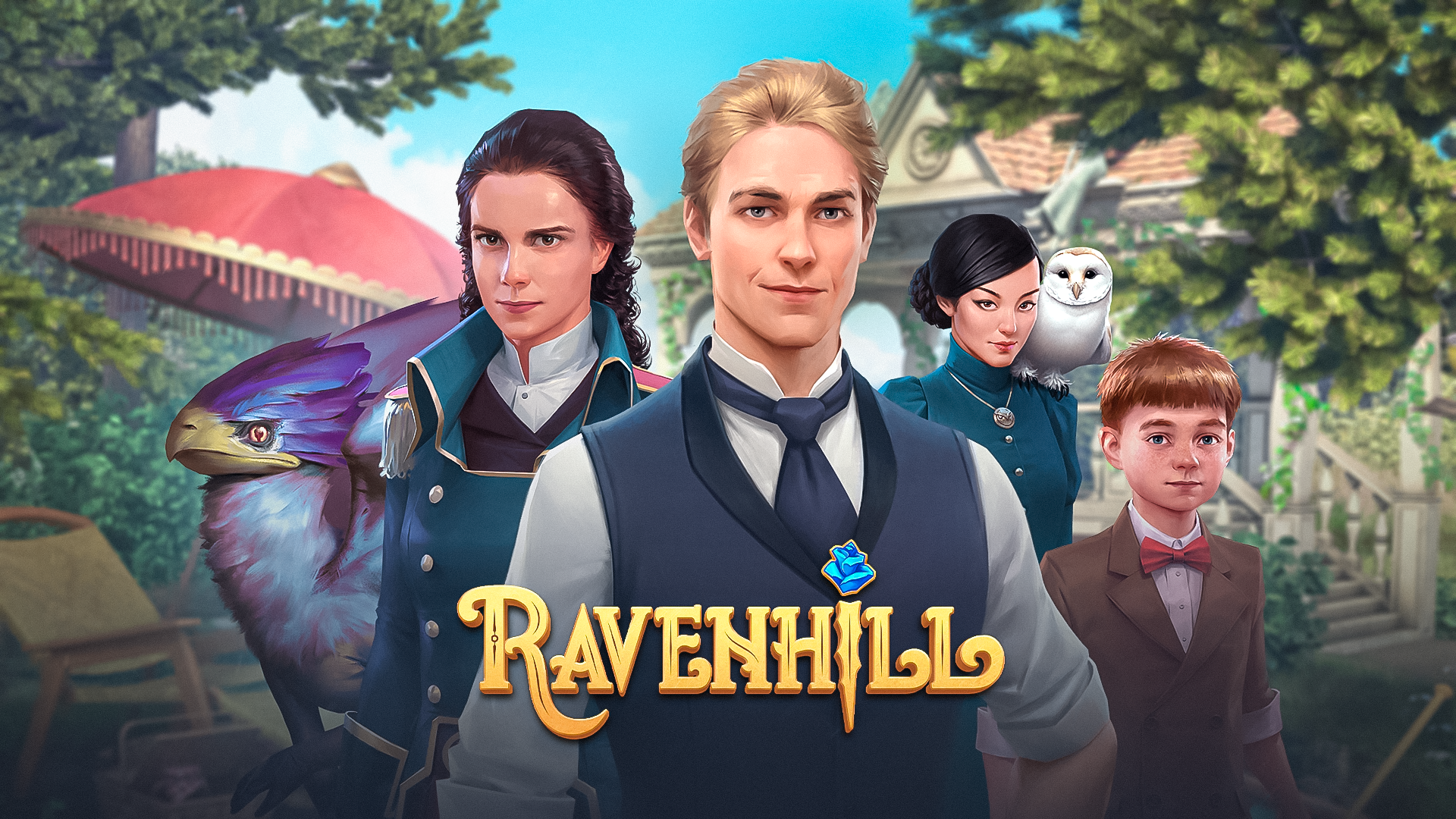 Accomplishments:
In 2019, Ravenhill was nominated for an International Mobile Gaming Award.

The Top 10 best games that help people cope with social distancing, according to Wired magazine.
INLINGO joined the project in June 2018. By that time, we had already been successfully working on Seekers Notes for over a year, and had also started localizing another MYTONA game, Cooking Diary.
In the first stages, Ravenhill was similar to Seekers Notes. Even the protagonist was the same person. Later on, the game transformed into something new, and now it's an independent project with its own regular updates. MYTONA gave Ravenhill a 12+ age rating (as opposed to 4+ for Seekers Notes) and is also testing a combination of match 3 and hidden object mechanics in one game.
Ravenhill in figures
INLINGO translates about 20,000 words for Ravenhill per month. That's 2-3 chapters, one event, and UI texts, and posts for the game community.
20,000 words every month
10 translation languages:
DE

SP 

FR

IT

PT-BR

EN

JP

CH-T

CH-S

KO
The game storyline takes part in Ravenhill, a city isolated from the rest of the world. The town is being terrorized by an evil force called  the Darkness. Its influence and power are vast: The Darkness interferes in all the citizens' lives in some way or another and causes a lot of paranormal incidents. It's difficult to show all of this in the overall storyline, but the events do a fantastic job of complementing the main plot with additional detail.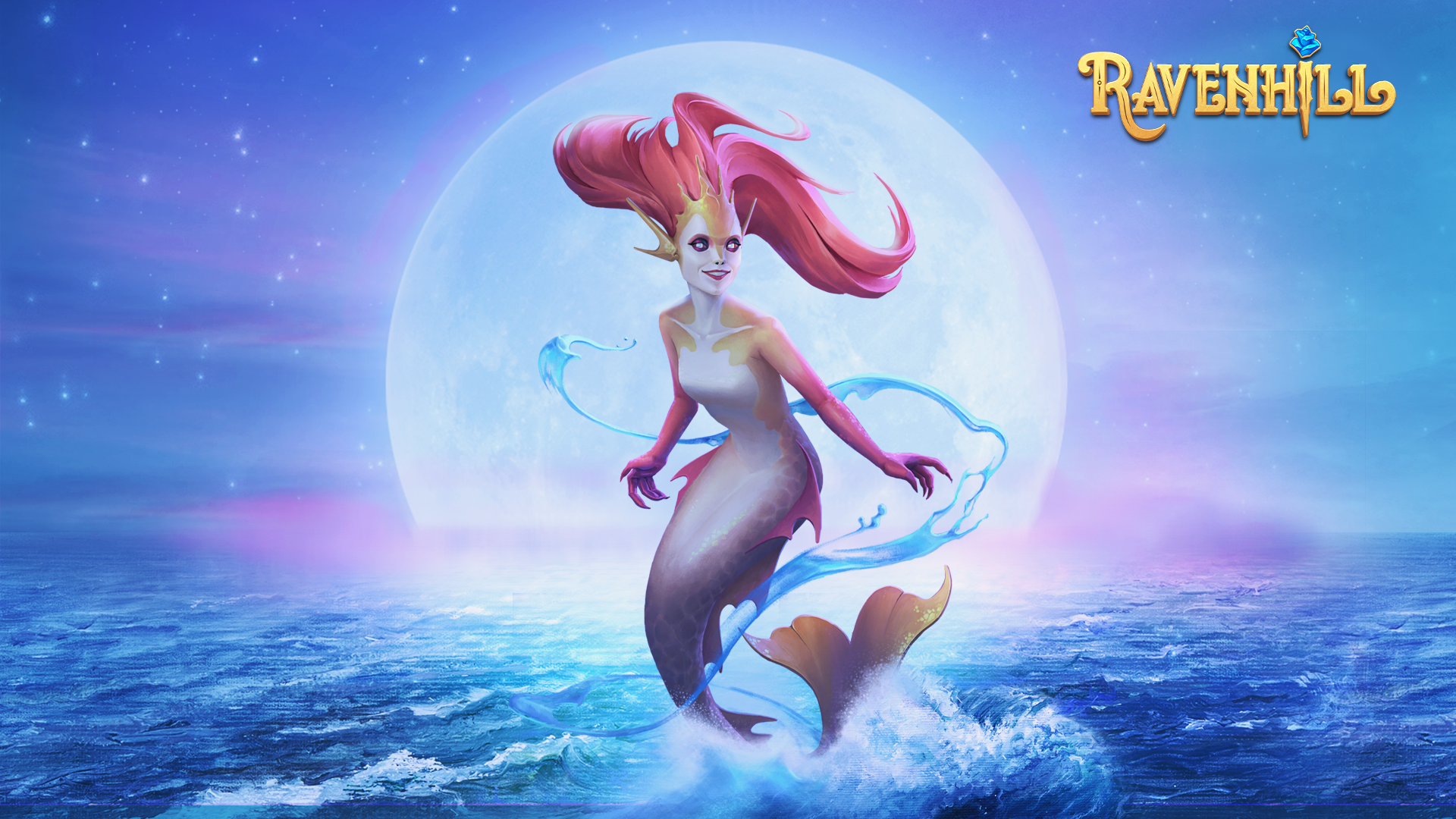 Ravenhill's storyline appears as separate chapters, similar to visual novels. Separating the story into chapters is an idea inspired by the popularity of TV shows, and from a game design standpoint this allows for allocation of rewards: Players are rewarded for completing a chapter, and the reward will help them move forward in the plot.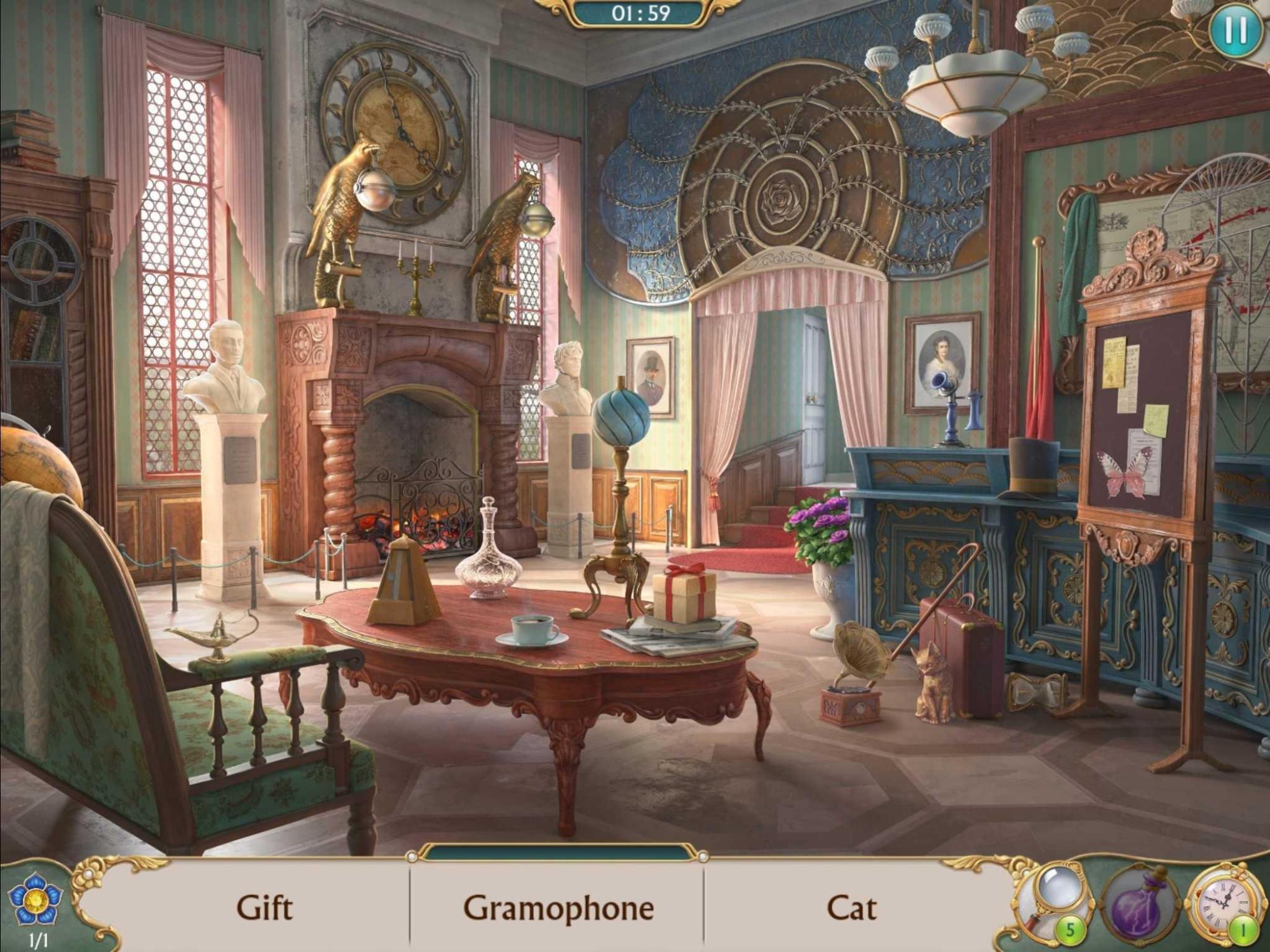 The Ravenhill events are not connected to the overall storyline, but paint a picture of daily life in this fictional city from new points of view. Each month, a new HO event with a unique plot is released in Ravenhill. These events are often related to real-life events or holidays.
MYTONA is constantly testing the game's visuals to pinpoint the most attractive design. Mid last year, MYTONA started updating certain locations where the old versions no longer meshed with modern market trends and the gaming experience was less-than-optimal on some devices. First and foremost, locations were updated according to player feedback.
How we set up the localization workflow for these projects
Thanks to MYTONA, localization work starts while the game is still being created.
Dayaana Makarova, 
Ravenhill Writer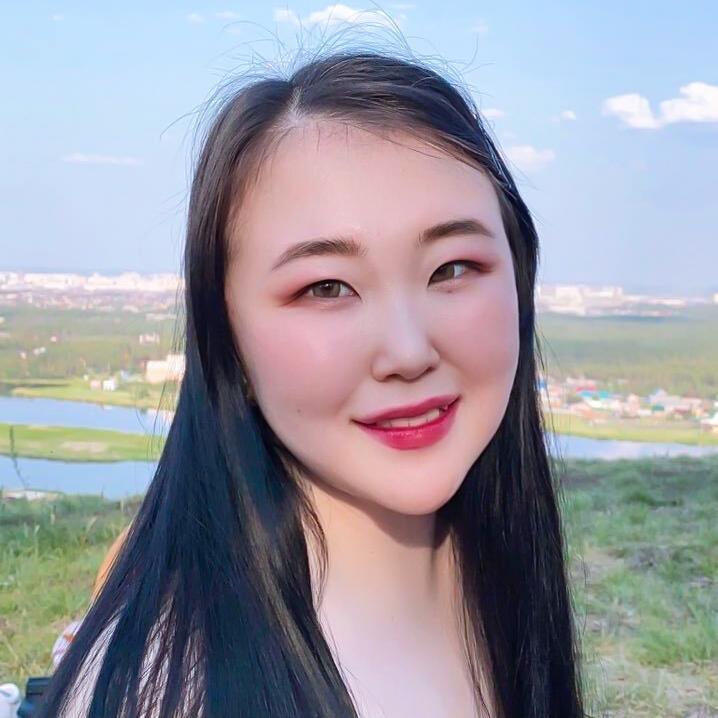 Before we send the texts to INLINGO, we make sure they are correctly prepared. First, we proofread the storyline in Russian, then we send it to be translated so that we have a draft English version. We specify character limits in the texts because they may run much longer in other languages, meaning the final text won't fit in the text box. 
Sometimes we make slight corrections to the source text while we're working on the draft version if we see that something will be complicated to translate or that the text won't fit in the box. For clarity, we always add pictures of objects and creatures that will need to have their names translated. We also try to add explanations for complicated texts.
At the beginning of 2020, when the COVID-19 pandemic began spreading around the world, there was an update where several in-game moments touched on the topic of infection. The translators recommended skipping these details to avoid a negative reaction from the gaming community. 
Sasha Bukhonov,
Ex Localization Team Lead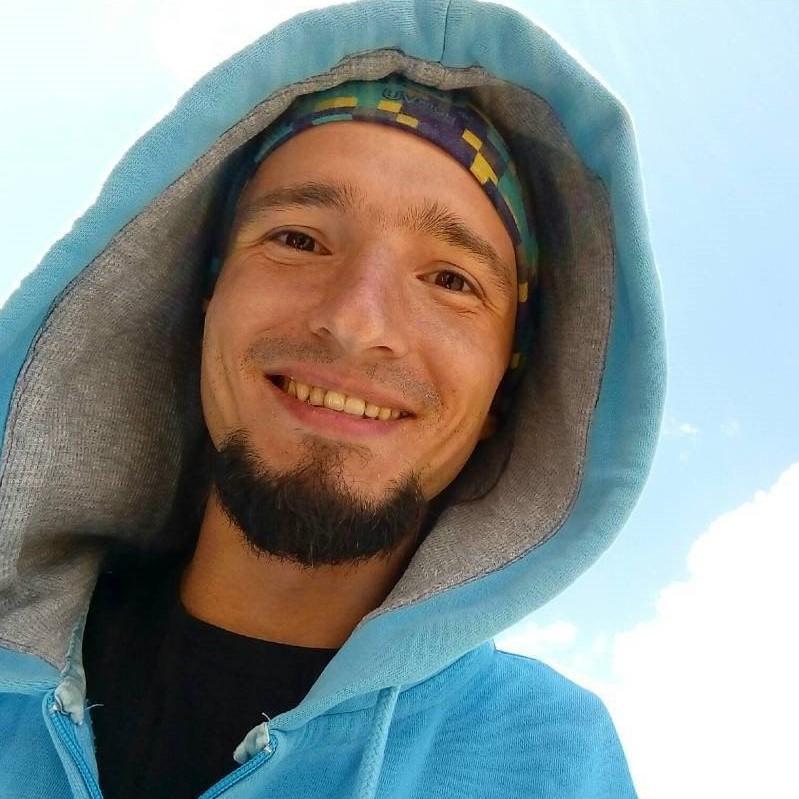 Our Chinese editor Yulia Samoykina noticed a recommendation for Chinese players to stay home in a recent update. But on the release date, the COVID-19 quarantine had ended in China, so the recommendation was no longer relevant. We recommended that MYTONA modify the recommendation so that it wouldn't be met with any criticism. 
The hidden object genre requires an intuitive link between the object images and the translation. Because of this, we do localization and regression testing for every update to find out-of-context translation bugs. This helps keep update reworks to a minimum and speeds up the production period. 
However, a person who knows the language is the ultimate weapon against inaccuracies, which is why we reinforce our process with additional editors for French and for Asian languages—most comments have been about these. That's also why we decided to put into practice the idea of having a specialized localization team for key clients.
Our dream team for MYTONA
Sardana Makarova, 
Seekers Notes Writer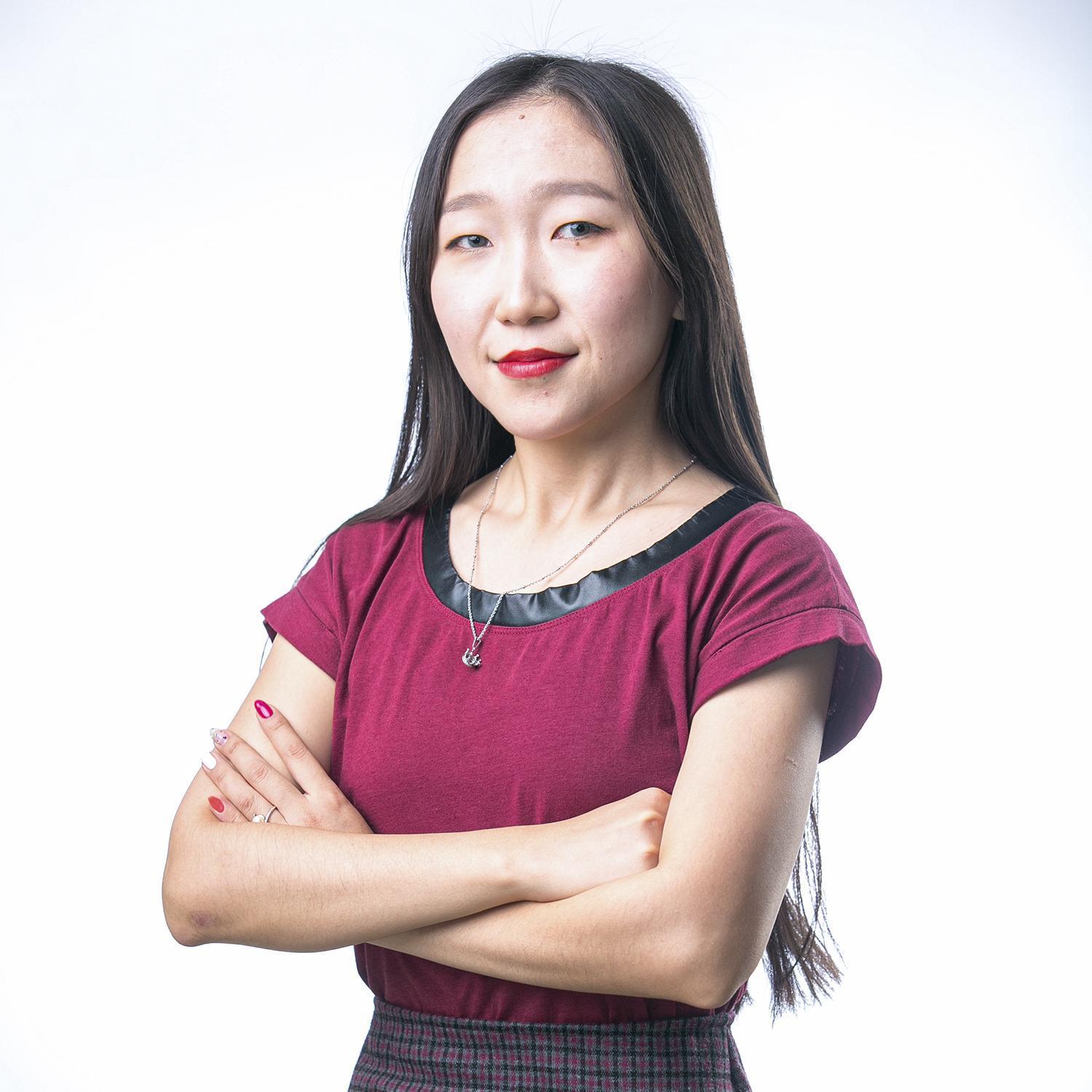 We try to create stories that everyone can understand and that won't cause difficulties in translation. When we write the plot, we usually avoid using puns, jokes, and sayings that only a limited audience would understand. If we include an interactive component, we don't use acronyms or other untranslatable texts because the Chinese version shouldn't have any Latin characters. 




With localization in mind, when we come up with quests and collections, we try to keep things short so that the translated texts will fit the game requirements size-wise. We pay special attention to names, nicknames, creature names, and speech patterns of unique characters. 
For example, in the Pumpkin Nostalgia event, there was a watermelon-headed creature who was angry that people only use pumpkins on Halloween. In Russian it was called A.R. Buz, in English it was Mr. Walter Mellon, in Italian it was Signor Anguria, and in Brazilian Portuguese it was senhor Mel Lancía. Names like this one are always translated based on the culture and language features of each target language. 
Galya Derevyanko, 
Editor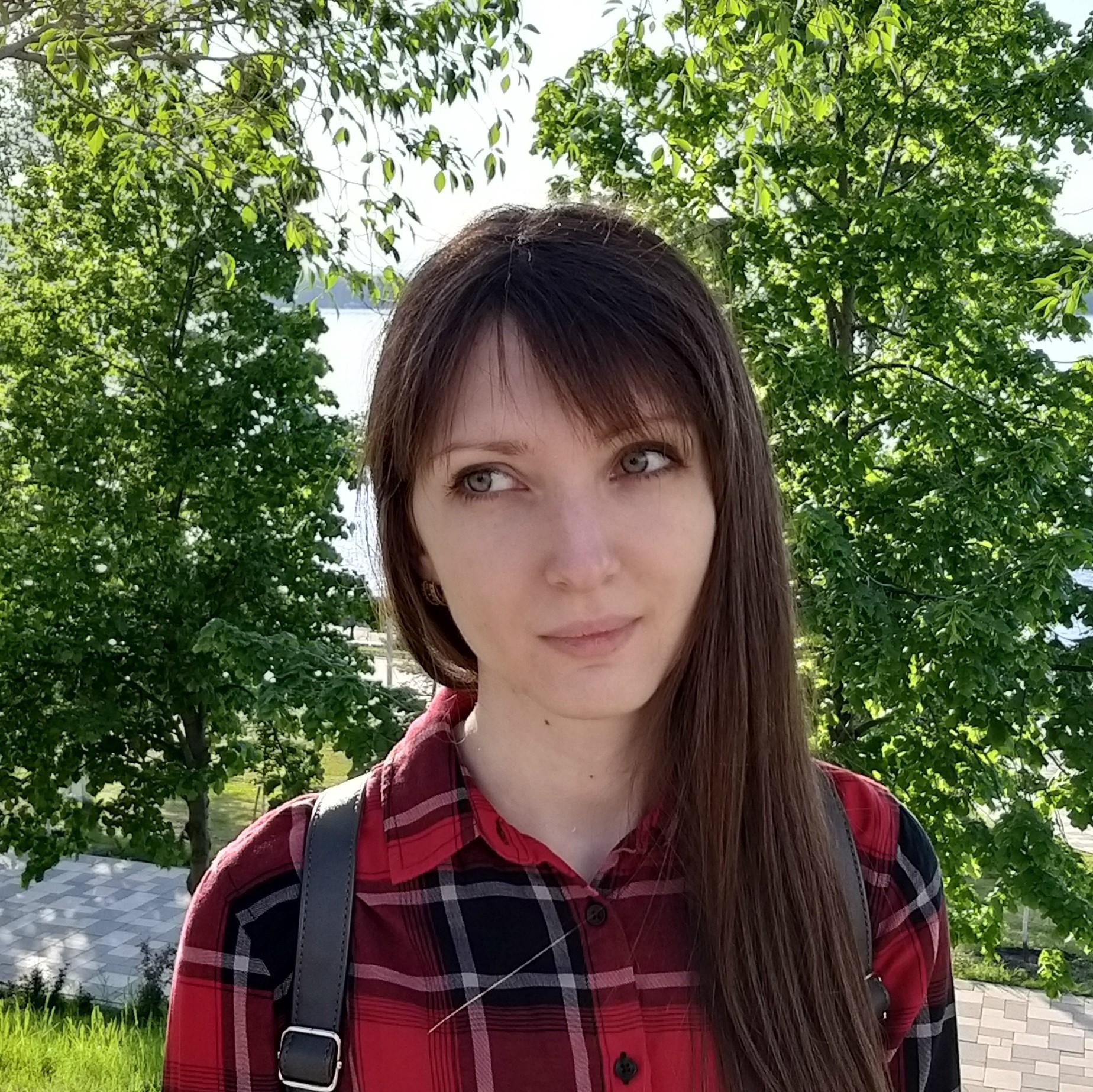 Working on MYTONA projects means always learning something new. The developers and writers work hard to create special contests, events, and offers in the game that are related to holidays, which means we and the players can always stay up-to-date on everything going on in the world. 
This is how many people learned about the holiday called White Day, which is celebrated exactly one month after Valentine's Day, on March 14. In Japan, Korea, and Taiwan, this is a holiday where men give women presents in response to presents they received on February 14 (in Southeast Asia, it is traditional for men to get presents on Valentine's Day — ed.note.). This is a very interesting tradition, as is the origin of the holiday itself.
 Working with player feedback has a special place in both companies, because it is an opportunity to make the game even better and more engaging for the audience.
Nadia Kononova, 
Lead Writer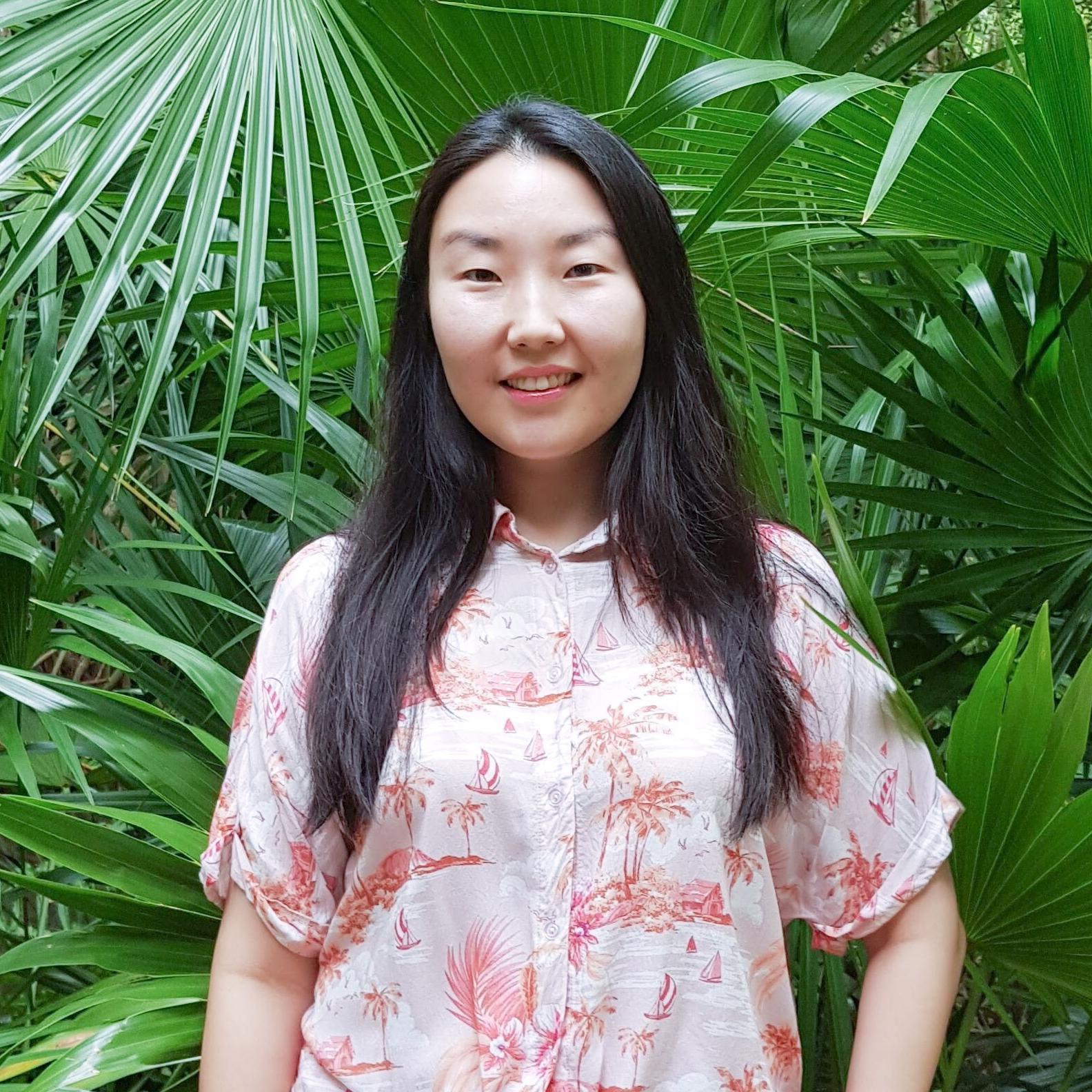 Our translators deal with questions about localization. We also have a special Slack channel, #grammarpersons, where the support team (game community support managers — ed. note.) send us problems with the localization and typos so our writers can change the texts and add them to the production pipeline. Sometimes players point out that we are using the wrong words for objects and offer their ideas, which we later review with the localizers at INLINGO.
Here's an example of this kind of feedback:
Hello,
Thank you for such a fun game! May I humbly point out that the "pie" is better referred to as cake in the City Bridge location, and the "kettle" is actually a coffee pot in the (I think) the Veranda (the beautiful, autumn themed back porch, with the wheelbarrow, puppy, and the smoker, location).
Pie is made in a circular dish and is usually cut into triangles.
Cake is made in square or rectangular dishes and is generally cut into squares.
A kettle is only used on the stove for heating the water.
A coffee pot is tall and elegant in appearance, as in the location.
A tea pot is short and stout (as in the children's rhyme which teaches us the different between the two).
Please forgive me any perceived rudeness; the creators have done such an elegant job with this game that I thought they would like to know of these small, yet important, differences.
Thank you!
Localization Examples: Difficulties
When localizing any project, translators constantly come across situations that require special solutions. Seekers Notes and Ravenhill are no exception.
The mysterious podstakannik 
The translators encountered an interesting case while working on one update.
When any post-Soviet Union citizen hears the word 'podstakannik', they imagine traveling on a train and hot tea in crystal glasses, with tin cupholders that let you drink without scalding yourself. But it turned out the translators didn't know this, and they were imagining it as a cork drink coaster from IKEA. So to make sure the name of this item was clearly understandable, we searched for each language's translation of the specific item from the picture the developer sent. 

At first, it seemed we would have to use transliteration in some languages because the descriptive translation was over the character limit, but all the translators successfully found short, correct, translations that players could understand when looking for the object in the location.
Translators take initiative
Sometimes our Chinese translator who lives in Germany finds and sends us mistakes in the German translation of Ravenhill—that's how invested she is in the project. 
There are heroes among the Seekers Notes translators too: our new Japanese translator plays through every game update and constantly makes corrections in the text at his own initiative. He doesn't just note his own mistakes, but also searches for less obvious things that may affect the authenticity and cultural quality of the translation.
And our German translator does more than just use correct grammar: 
German Translator
The biggest problem in Seekers Notes is that German words are longer and sometimes way longer than the English. But items have a limit of 24 characters and must have a linebreak after 11 characters. Some words can have this linebreak in very weird places according to German grammar and many players who don't check German Duden will see it as a grammar error. So I rephrase the titles and try to use only words under 11 characters, if possible.


Also I delete any references to violence and death and alcohol, because German authorities are a bit stricter when it comes to child protection and since the game is 6+ in Germany. There are various types of energy-restoring food and beverages in the game: pies, cakes, drinks, et cetera. But the drinks should always be non-alcoholic mocktail versions. 


Sometimes the translators have to work hard and use their imaginations to translate the names of drinks without any reference to alcohol. For example, in Russian the word for mulled wine can refer to both an alcoholic or non-alcoholic drink, but in German, the only term that can be used is Moosbeeren-Heißgetränk, which is a hot cranberry drink, and in Brazilian Portuguese it is chá de frutas vermelhas—tea made with red fruits.


Any Nazi references, even unintentional ones, also have to be removed for German audiences. English "leader" is always translated as German "Anführer", since German "Führer" is associated with Adolf Hitler.
We once received feedback that we should double-check the art for an item called Teapot. The image was of a coffee pot. We asked the translator to make the fix in the file, and he noted that we needed to check all the pictures with a teapot, coffee pot, or coffee maker, if there were any in this update. 
Yulia Molostova, 
Project Manager
When you work on a HO game, objects with identical source text may have different pictures this is important to give the game visual diversity. But the translation of the same object may be worlds apart in different languages depending on the picture. This means it's very important to compare every object with its image during the localization process.
Where are the roses?
There was a situation where the translators were given an item called браслет с розой (Rose Bracelet) in the source text, which was changed to браслет с розами (Rose Bracelet, but with 'rose' in the plural) after editing. Fortunately the mismatch was found during testing and the tester made the fix, so the players saw the correct translation.
Liza Morgacheva, 
Testing Lead Manager
We've established an unspoken rule: collection items that drop after quests should always be unique, and their names should never be repeats. The hidden objects players search for in locations should be unique within the location. The most important thing is to keep players from getting frustrated when looking for identical objects in a particular location.
But in some languages, objects that look different can have the same names. When this happens, we describe special features of the individual objects to make the difference between them more obvious.
Family ties
Seekers Notes has a deep and detailed world where the relationships between characters are fully fleshed-out. It's important to remember the details when you're working with Asian languages that have very specific family terminology. For example, unlike in European languages, the correct Chinese translation may depend on who is older or younger, and whether a relative is on the mother's or father's side. 
The translator asked for more information, so we decided that Nicholas's cousin, who was mentioned in one of the events, would be older than him (表哥). This word is made up of two cha
racters: 表 (biǎo) — 'cousin', and 哥 (gē) — 'older brother'.
Chinese also has two different words for cousin: 堂 (táng) and 表 (biǎo). The first one is used if the cousins have the same last name, and the second one is for cousins with different last names. The second word would be used for children of your father's sisters, or your mother's sibling's children.
Taking into account age and gender, there are a total of 8 words in Chinese that mean 'cousin':
father's brother's son (older than you) — 堂兄 (táng xiōng)

father's brother's son (younger than you) — 堂弟 (táng dì)

father's brother's daughter (older than you) — 堂姐 (táng jiě)

father's brother's daughter (younger than you) — 堂妹 (táng mèi)

father's sister's or mother's sister's/brother's son (older than you) — 表哥 (biǎo gē)

father's sister's or mother's sister's/brother's son (younger than you) — 表弟 (biǎo dì)

father's sister's or mother's sister's/brother's daughter (older than you) — 表姐 (biǎo jiě)

father's sister's or mother's sister's/brother's daughter (younger than you) — 表妹 (biǎo mèi)
We choose 表哥 (biǎo gē) in this case, meaning that the owner of the Clock House is older than Nicholas and has a different last name.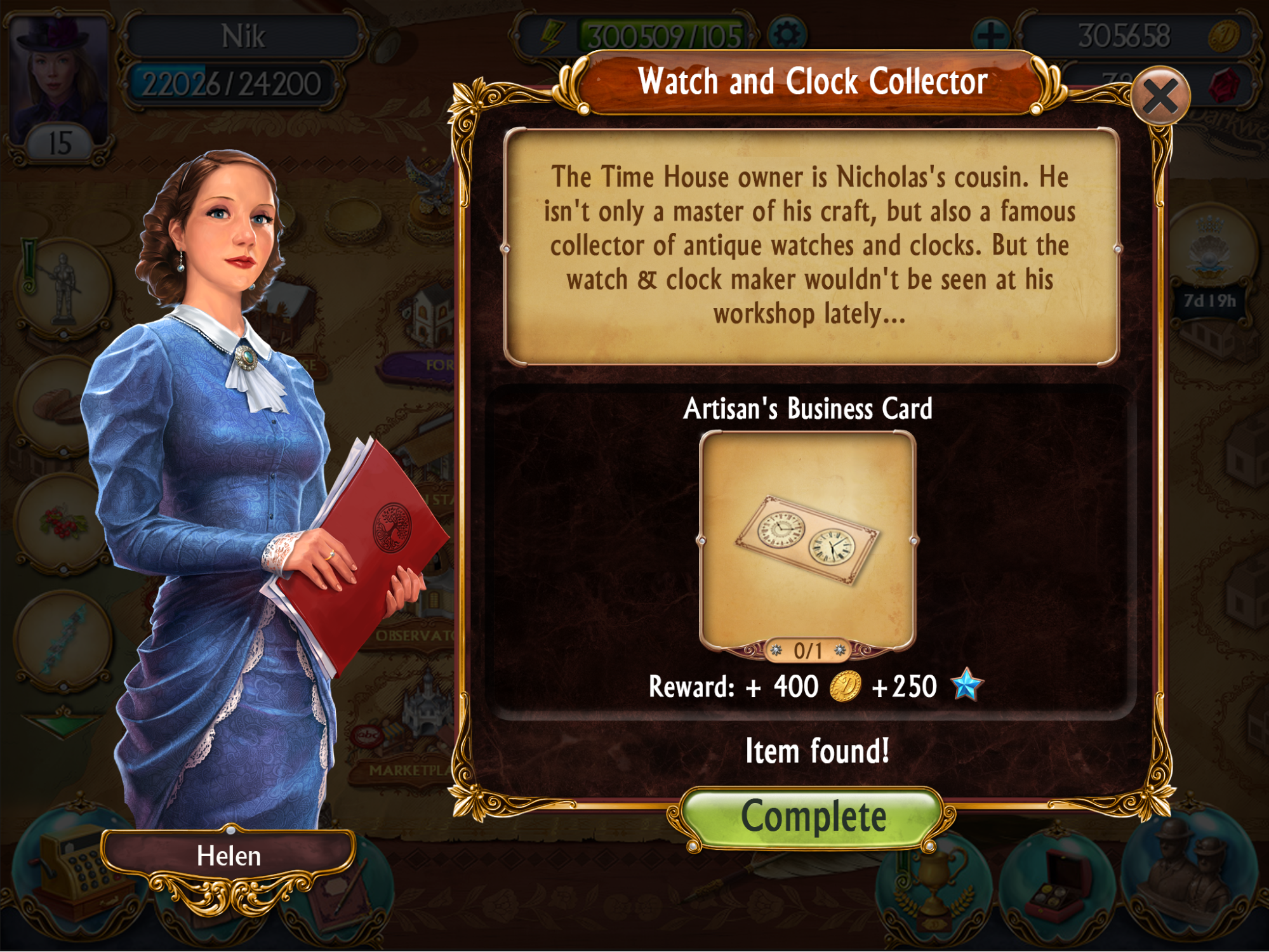 Parasol ≠ Umbrella
There were two umbrellas in the game: one for the rain, and one for the sun. We needed to make them different so players could understand which one was being referred to. The changes in each language were different: in Russian we used the words for 'umbrella' and 'sun umbrella', in English it became Parasol/Umbrella, and in German it became Sonnenschirm/Schirm.

But a Japanese person would never get these items mixed up.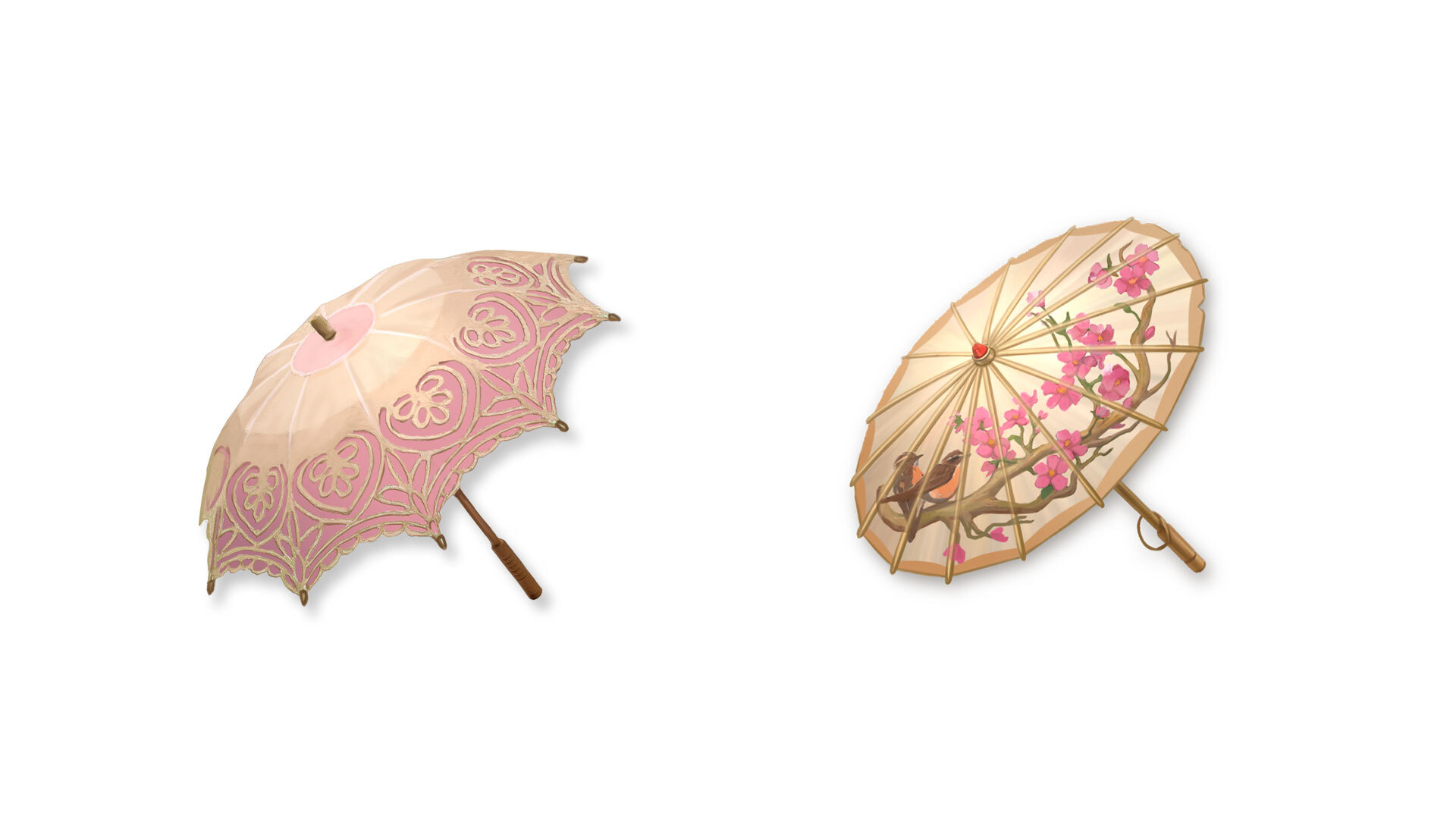 These are the parasols in two Seekers Notes updates.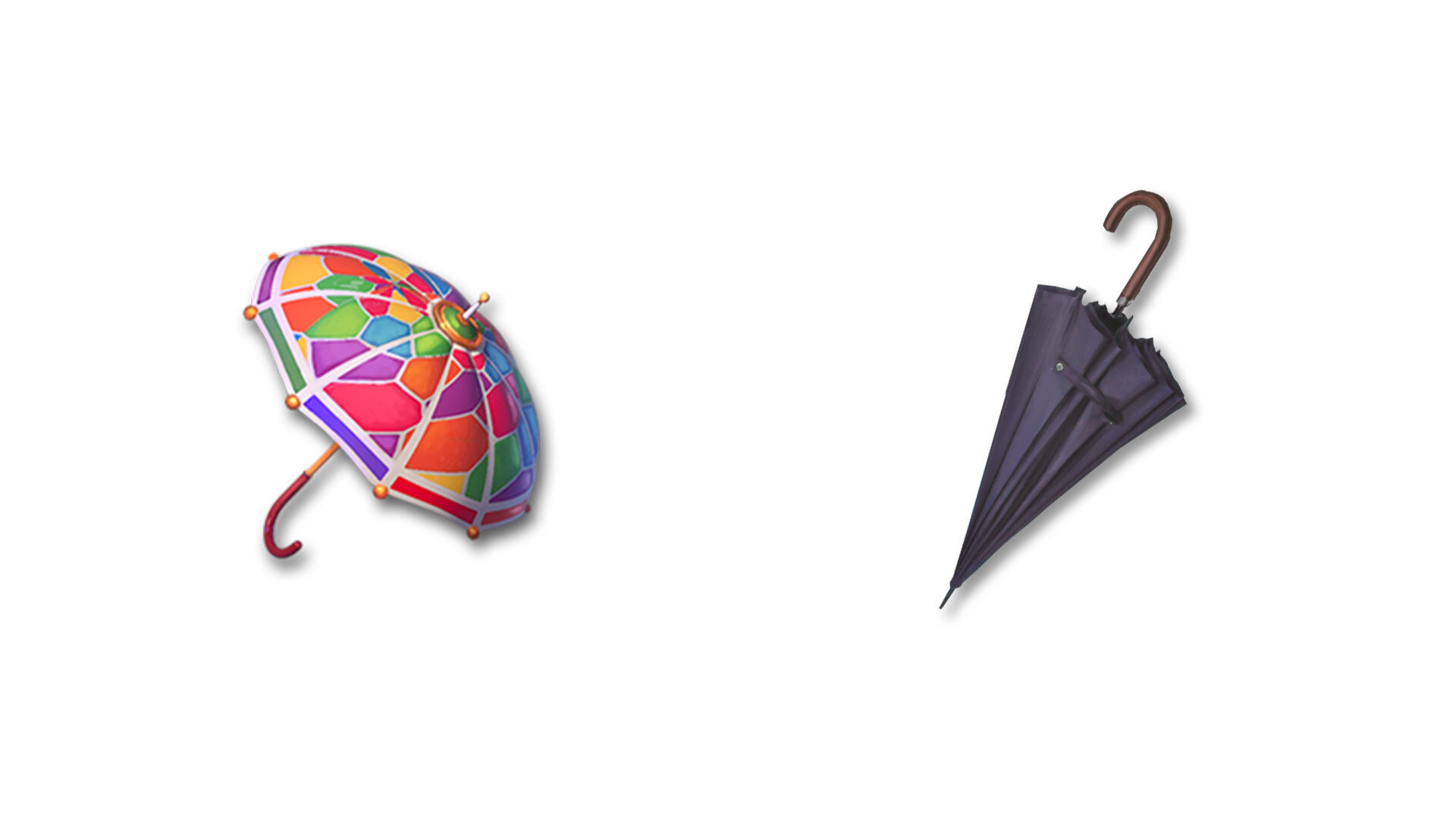 And these are the umbrellas.
Sasha Bukhonov, 
Ex Localization Team Lead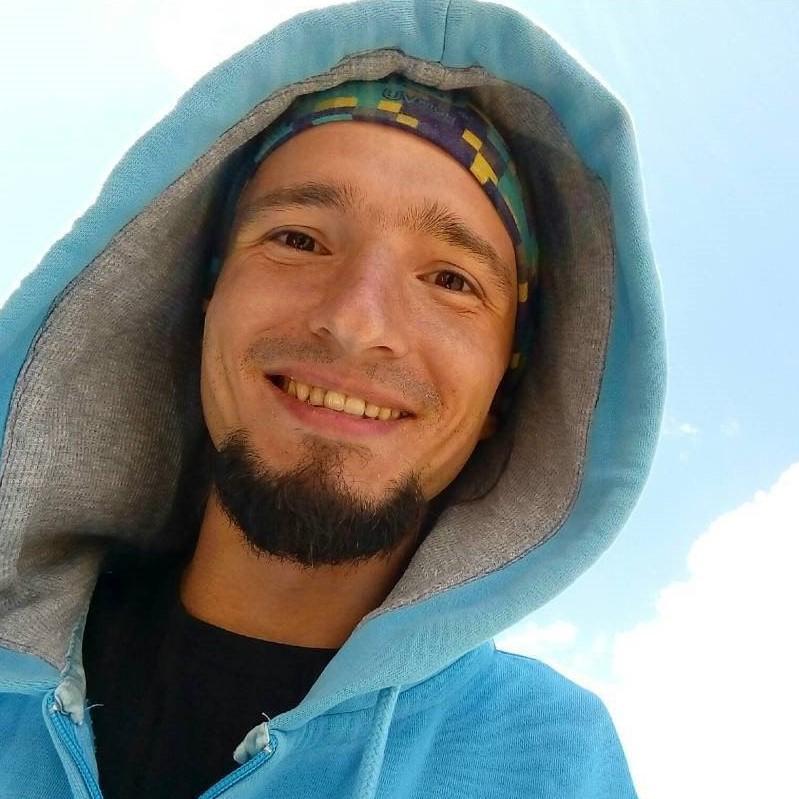 For native speakers, the difference between these items is obvious, and it's impossible to translate them the same. It brings to mind the saying that Northern peoples have 70 different words for different types of snow, but for us it's always just snow. The situation is similar here—everything depends on the culture of the target language's country. The game text should be adapted to it, not be translated literally. 
Gender-neutral Seeker
The player's character in Seekers Notes is called the Seeker, and this term has to be gender-neutral, which is impossible in some languages. 
Yulia Maydanyuk,
Project Manager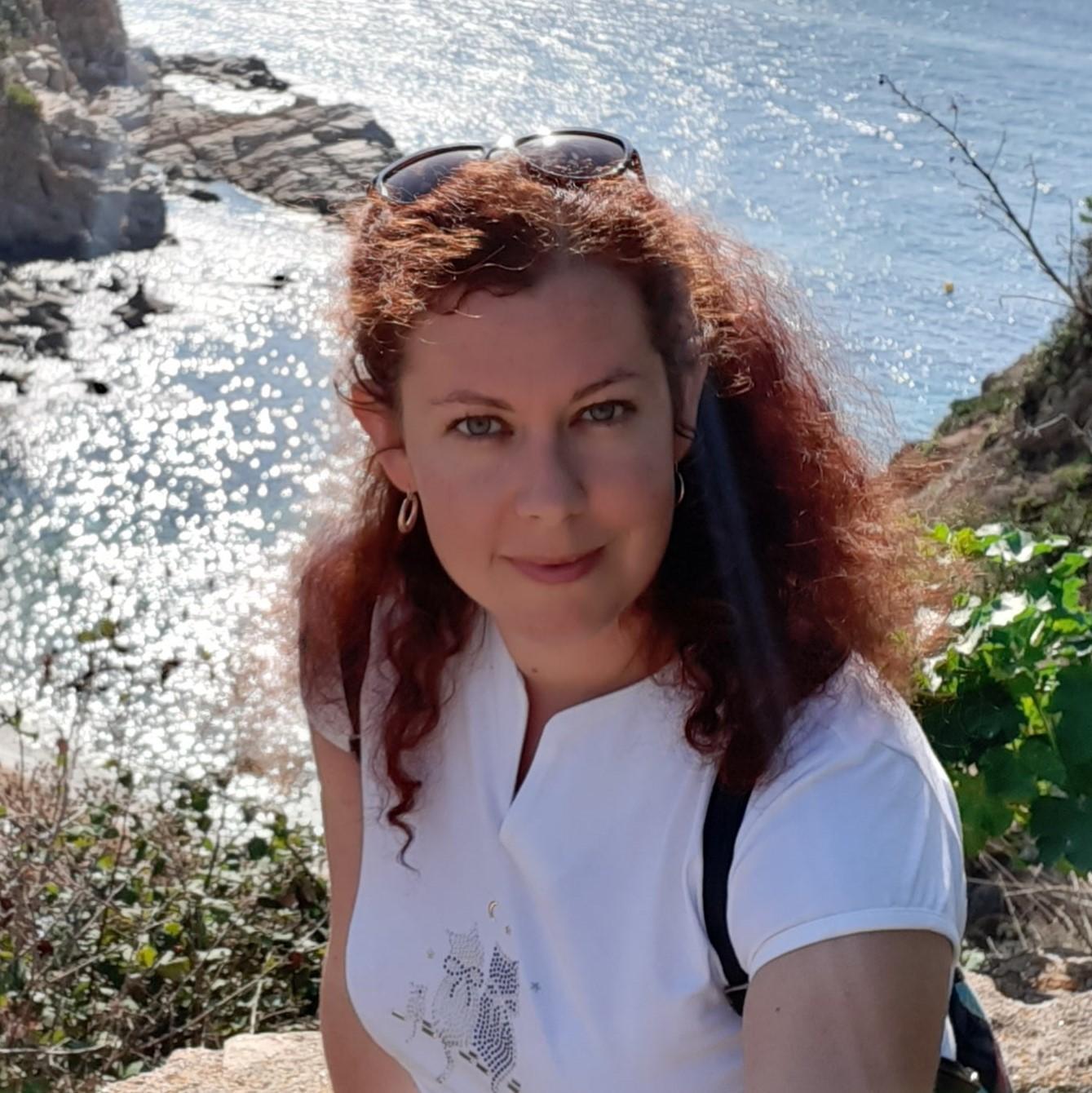 I

n Spanish, they don't refer to the player as Seeker at all, and in other languages they use different methods.
For example, if the player is called Seeker in the original text, then in English the address will be 'Dear Seeker', the Spanish translator would just use a greeting (¡Hola!), and the Brazilian Portuguese translator would use the specially chosen 'Hello, Detective' (Olá, Detetive).
Seekers Notes Christmas special
Seekers Notes events have many different plots. These include merry adventures, family stories, magic that finds its way into the townspeoples' lives, and mystical stories about spirits. These stories are fully self-contained, which helps players take a break from the overall storyline and the mysteries and puzzles that require quite a lot of time to solve.
Italian translator:
For Seekers Notes, you could talk about the challenges of starting to work on a project after the start. Multiple translators worked on Italian before andd therefore the translation didn't have a single style. After INLINGO took the project, we had to be very attentive, while also restoring the original voice: now it's more consistent.
I really like Seekers Notes events. While the main story plot is often tragic, the events tend to be more cheerful or moving (even though there are challenges and obstacles to pass). They are always well written and have nice and complete story arcs around a single theme. I'm particularly fond of 1.47 which was about Christmas / Winter Holidays.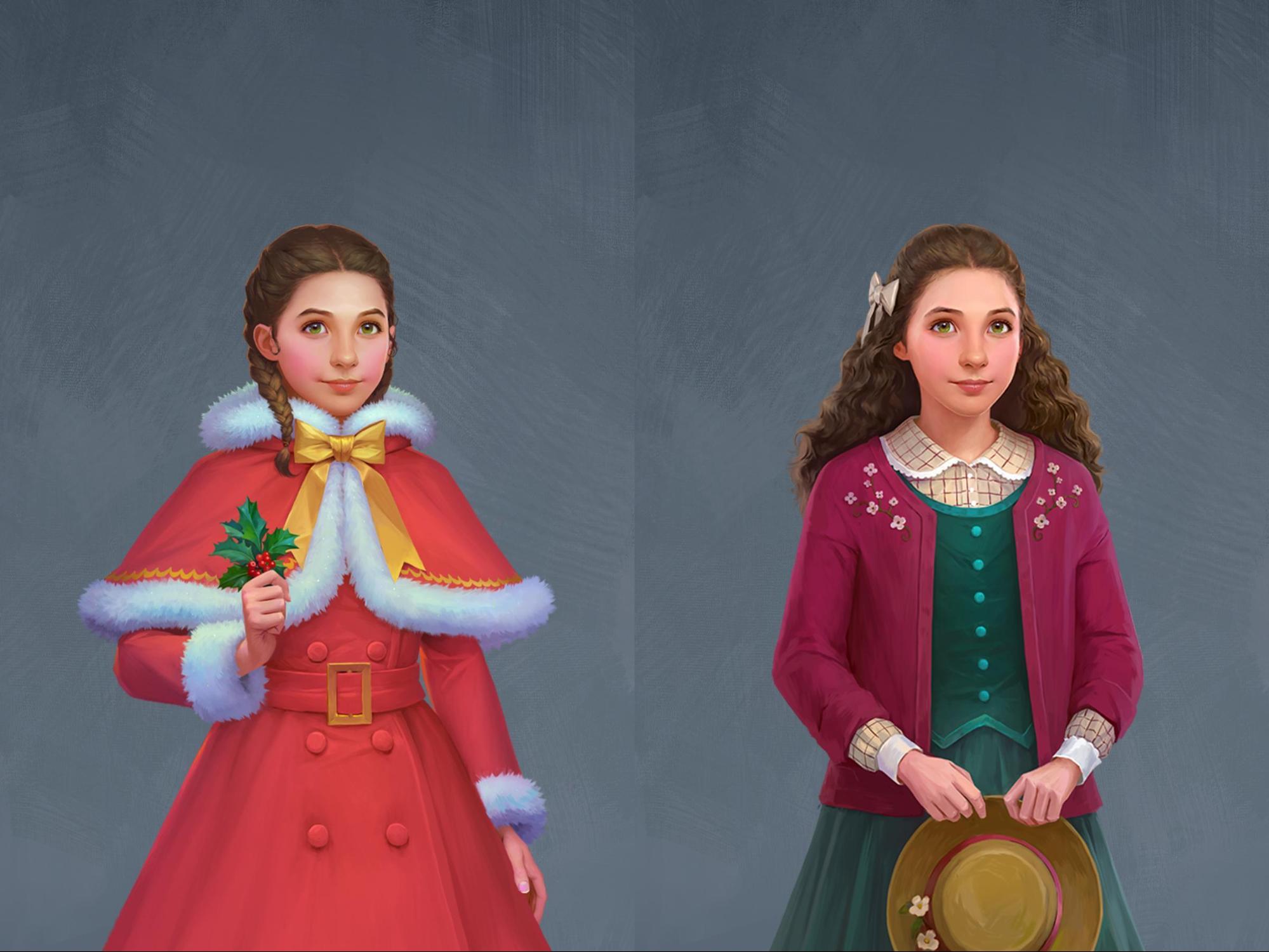 Creative adaptation and believability
The most important part of Seekers Notes is the plot and the relationships between the citizens of Darkwood. Each of them is a unique person with their own personality, and the style of the text reflects this. Players should enjoy reading the game story as much as they would an interesting book. This means Lord Delacroix talks like an old, rich, and pompous alchemist, Mr. Gray is mysterious and talks in riddles, and so on. Children especially should stand out. Amy is a little girl and talks like a little girl, but when the spirit of an ancient writer possesses her (and compares a sound she hears with 'the song of mermaids amidst the storm'), this is shown in the way she speaks. To emphasize this, the way 'possessed' Amy speaks is different from her 'normal' speech style in French.
Translators vs incorrect information. One example that stood out was the situation with the Sweet Bar item. 
Galya Derevyanko,
Editor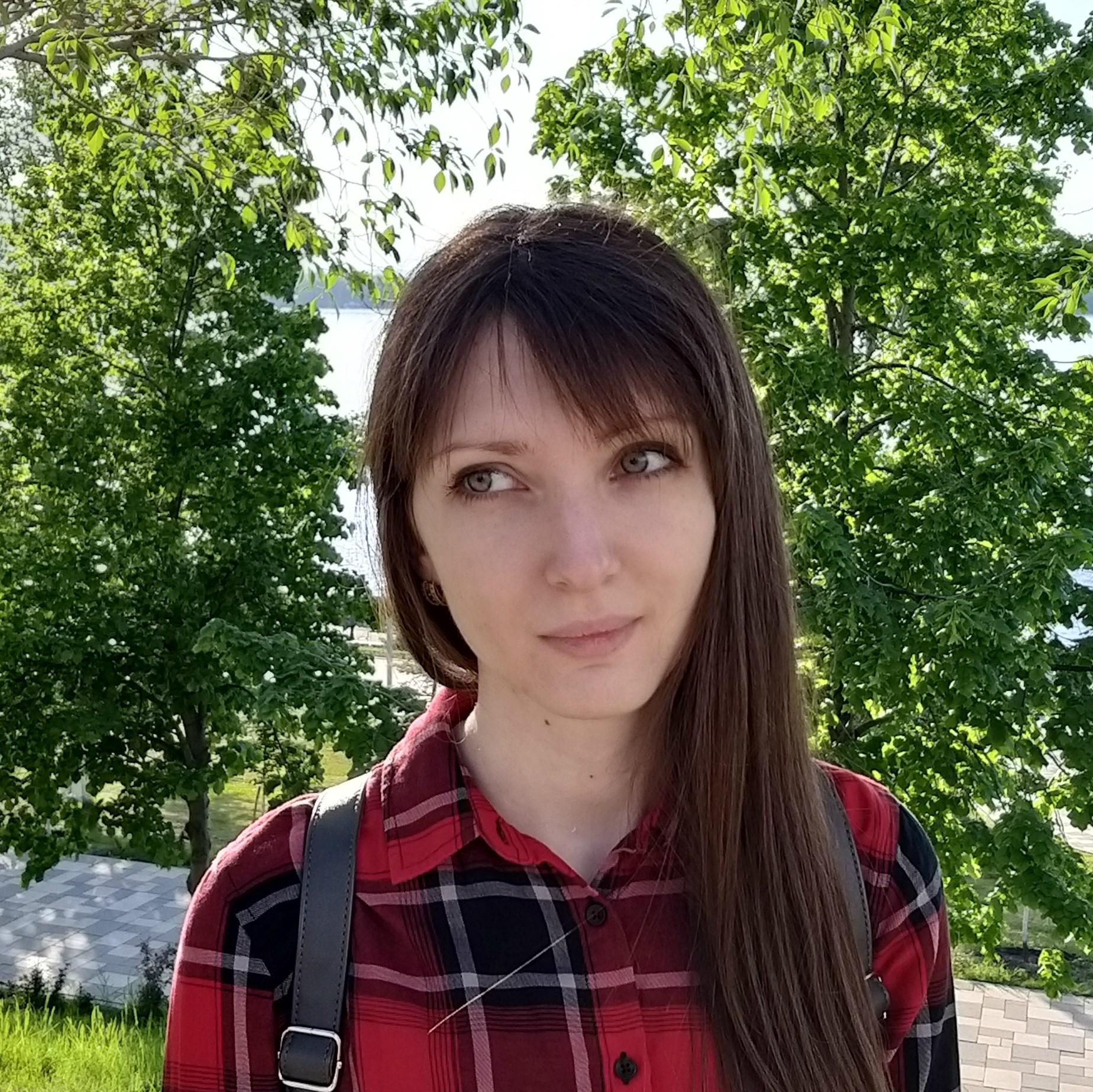 In one of the dialogues, players were asked to find a nutritious snack—a Sweet Bar. However, an inconsistency showed up during translation from Russian to English. The sweet bar became a healthy snack, but the item's name stayed the same. Unfortunately, a sweet bar clearly isn't healthy, so our translators fixed the mistake by changing the item name and how it was referred to in dialogues. 'Healthy snack' became 'hearty snack', and the name was changed to Energy Bar. 
This is what the dialogue looked like before the fixes: 
EN: 
— We need to take a healthy snack with us. We won't have time to cook, but we'll certainly need energy. 
RU: 
— Нужно взять с собой питательный перекус. Готовить нам будет некогда, а энергия понадобится. 

The translators for these projects are always willing and able to help each other out. They're now a unified team and can solve most problems on their own, without help from managers or editors. 
Sasha Bukhonov, 
Ex Localization Team Lead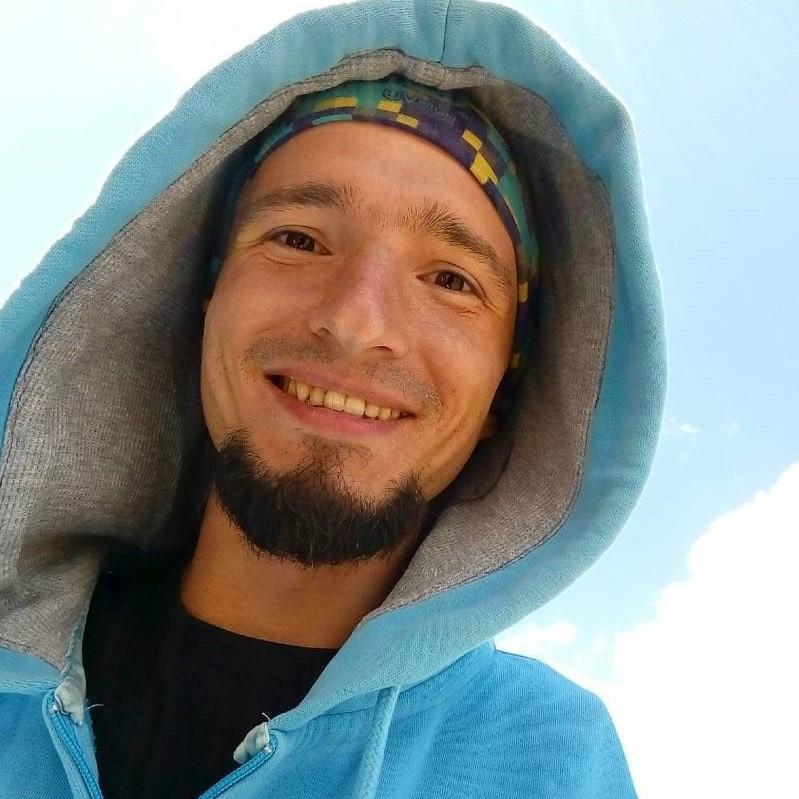 The same is true for our managers—they work together as a team. Sometimes the time difference between our offices means we may ask a question in the morning and get an answer in the evening the next day, so we make certain decisions on our own. This significantly helps speed up translation time. 


Seekers Notes, as the first project, became a significant one for us. INLINGO and MYTONA listened to each other, became accustomed to working together, streamlined workflow tasks, optimized communication between the translators and developers, and implemented best practices. Cooking Diary and Ravenhill have reinforced the good relationship between our companies even further—we have learned to work at peak efficiency together and are ready for new projects.
Conclusions
1. Over 2,230,000 words translated for these two projects.
On average, there are approximately 849 tasks each month for our team of 20 people.
2. An organized, uninterrupted work process.
One important feature that came out of this work is constant exchange of experience—not just between INLINGO translators and editors, but also with the client.
3. A hand-picked team assembled specifically for MYTONA projects.
The team includes editors, translators, and project managers who know and love the hidden object genre. The 15 permanent team members are always ready to complete any task, even despite the 5-hour time difference.
4. We work together with MYTONA to refine and improve both projects. 
Moreover, we not only do the work our contract specifies—our editors and translators happily test the games and give thorough feedback about cultural nuances in both games.
5. 3 years of cooperation with MYTONA and new collaborative projects 
We have been localizing Seekers Notes and Ravenhill for 3 years. It's delightful to realize that our effort means millions of players can complete levels and read stories in many different languages every day. 
Recently we started translating into several languages new MYTONA projects: Manastorm, the company's first midcore game, and a mystical match 3 game called Riddleside. We're sure these projects will gain the same level of worldwide appreciation as the existing ones, and we'll soon have plenty of stories to tell you about working on them. 
You can read the original article here