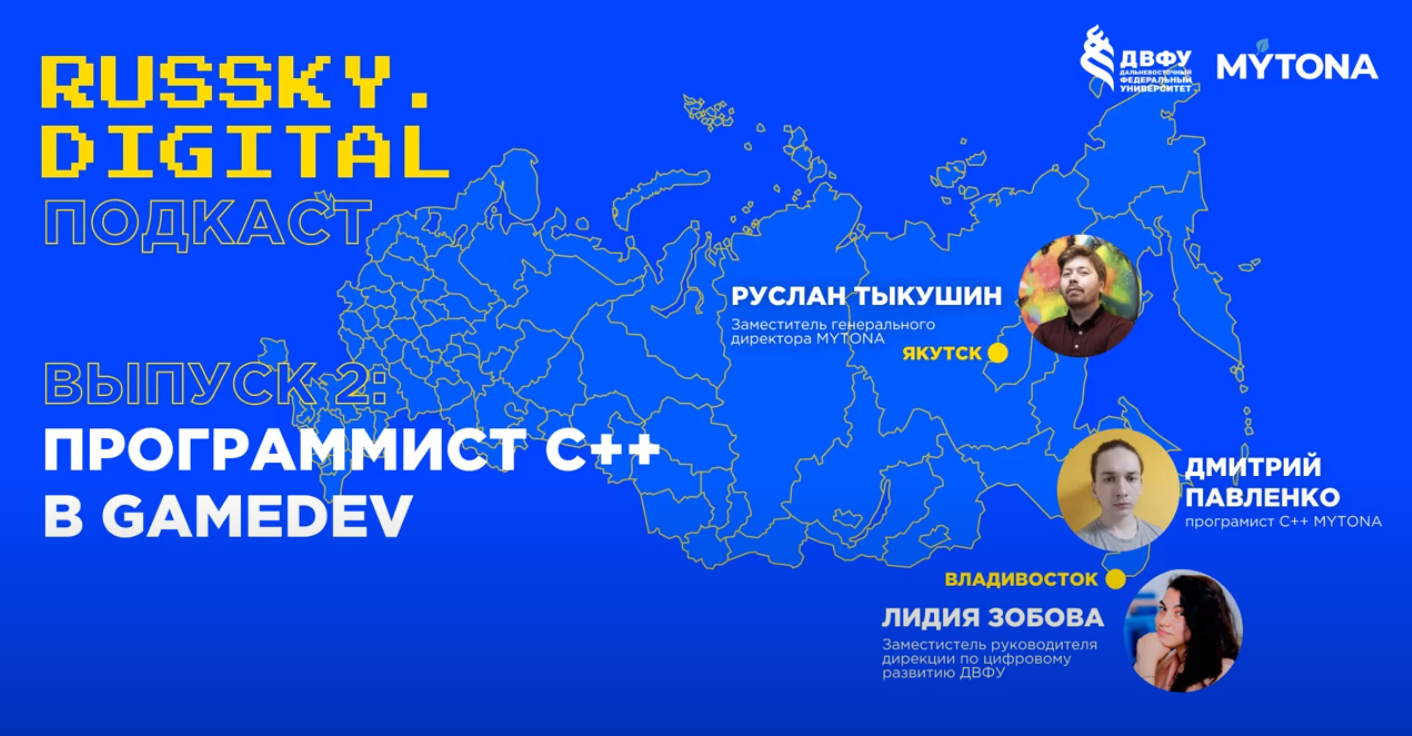 Recently we recorded a podcast on RUSSKY.DIGITAL - a series of podcasts with partners and young specialists of the Far Eastern Federal University. 
The guests of this podcast were:
Ruslan Tykushin, Deputy General Director of MYTONA;

Dmitry Pavlenko, С++ Programmer in MYTONA.
They told the presenter, Lidia Zubova, Deputy Head of the FEFU Digital Development Directorate, how to get into the gaming industry, why a company that creates games should cooperate with universities, and discussed many other interesting things about the gaming industry.
In the podcast, you'll learn how the company's remote work is carried out and what extra bonuses appeared during the period of remote mode. You'll also hear about our cooperation with universities, online internships and how Dmitry found use for his skills and got into game development without a serious background.
The podcast will be interesting for all those who care about the development of the gaming industry in the country.
Don't miss it!

Soundcloud: https://soundcloud.com/russky-digital/programmist-s-v-gamedev
Yandex Music: https://music.yandex.ru/album/11659894/track/70091084
Apple Podcasts: https://podcasts.apple.com/ru/podcast/%D0%BF%D1%80%D0%BE%D0%B3%D1%80%D0%B0%D0%BC%D0%BC%D0%B8%D1%81%D1%82-%D1%81-%D0%B2-gamedev/id1526097167?i=1000488323548
VK: https://vk.com/tvoidvfu?z=podcast-143053679_456239018