Community
Choosing a Chat For Communication: How Does our Team of 900+ Mytonians Communicate Remotely?
Check out our new article!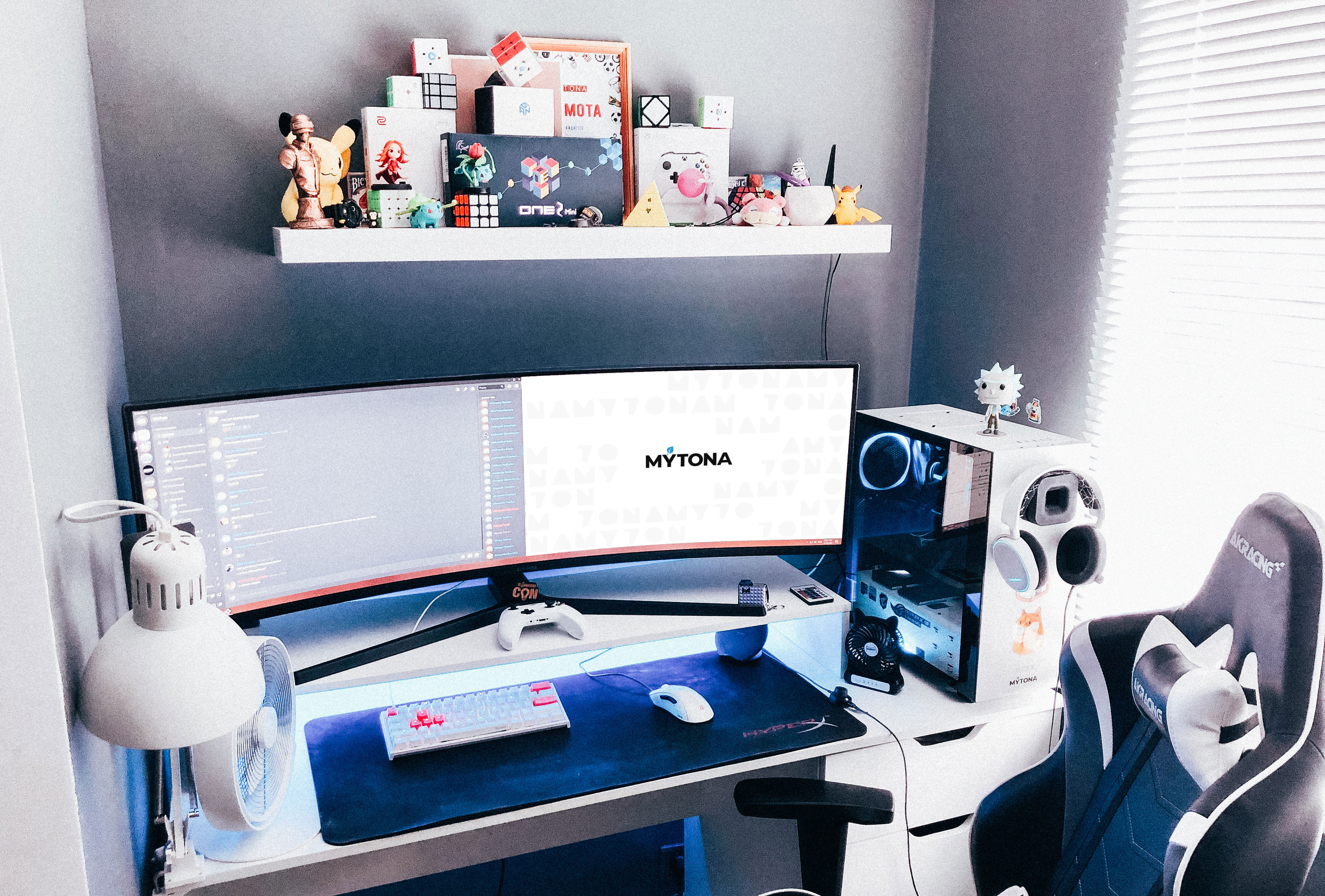 Every IT company probably reaches a point where they have to choose a messaging app for team communication. This is especially needed now, when many companies have switched to remote working. It is important to organize communication between 900 Mytonians quickly and without hassle—this aids productivity and creativity, as well as creates a special corporate atmosphere. In this article, we will tell you more about the communication services we use during remote work.
It's funny that before messenger apps (back in the '00s), our people in different rooms would communicate by knocking on the wall =) So Mytonians invented special code knocks to transmit different messages: two knocks meant "come here, please", three knocks meant an urgent issue, and multiple knocks meant an urgent team meeting. But this means of communication didn't last long, and we started using chat rooms.
At first, our company used KVirc and Jabber. But the first one had no convenient mobile app, and the second had complicated IRC clients, and sometimes we didn't receive notifications from the server. We wanted to receive messages on all our devices instantly. Then there was a need for bots, and these messengers didn't have them.
We spent a long time searching for a messenger app with the functionality we wanted, and came across Slack in 2015. At that time, we thought it was a good startup platform. So we started our cooperation. 
All this time, the platform has constantly gone through updates and improvements, and our company has grown tenfold: from 70 to 900 Mytonians. We have opened offices in Vladivostok, St. Petersburg, Ivanovo, Singapore, and New Zealand. We have teams in different parts of the world. Over these five years, the chat has witnessed our team's history and life.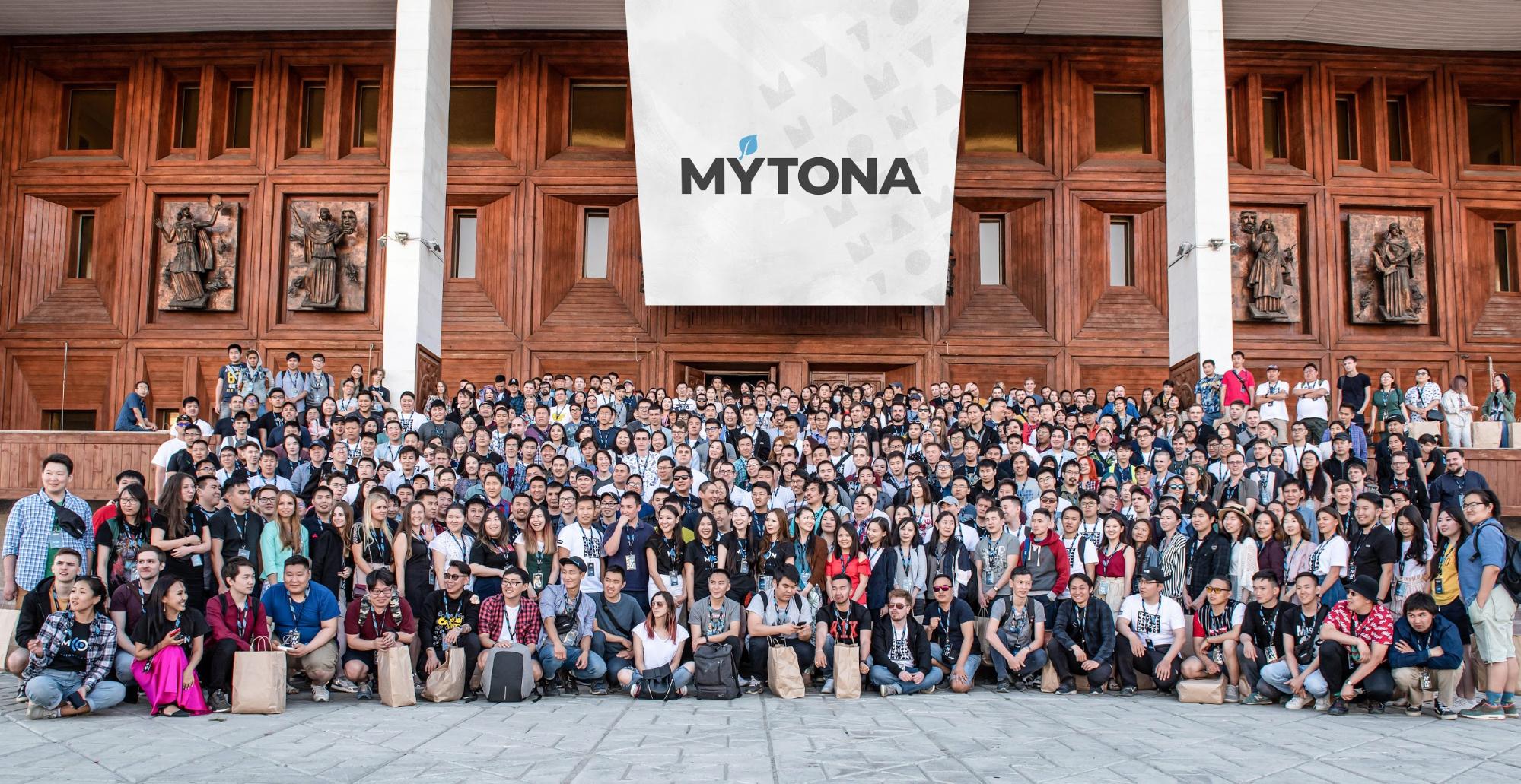 What chat features we use:
Integrating and creating applications and bots that interact with external services.

Creating a large number of channels for communication, from project channels to interest channels (and that is a whole "universe," from literature club to sports channels).

Creating special polls. This is really helpful when we need to choose a new project name or decide what movie to watch with the team.

Sending notifications at permitted times to keep track of everything that's going on.

Filling out our profiles, which allow us to see which team a conversation partner is from, and also see their avatar (although it's not necessarily a real photo).

Customizing emoji—we have a huge number of them =)
Now we have about 1,000 Slack channels in total, and almost every month new "interest clubs" and various communities continue to appear. More have especially started to spring up during the period of remote work. We have a general channel #mytona, where our main communication happens—we post news and events of the company in both Russian and English. Every day (almost!) MYTONA Bot wishes one or more Mytonians a happy birthday on the #events channel. There are also private channels for game projects, departments, and company offices located in different cities. There are so many open channels that we can't list them all in this article =). These include game channels, sports channels, a book lovers channel, a gamedev news channel, a channel for finding a partner to play a game with, and much more. There's something for everyone.
These Slack channels are especially helpful during these remote working days. For example, we are able to hold various online quizzes (#go_quiz). Now our teams create channels for online meetings to drink coffee, have lunch together, chitchat, and just spend some time with colleagues.
Here's a list of just a few of our channels:
#tabletop_games, fans of board games

#guitar_lessons, a channel for those who want to learn to play the guitar

#yoga, yoga lovers

#mytona_riders, ski and snowboard lovers

#englishclub, a channel for practicing English

#espanol, a channel for Spanish language lovers

#football, a channel for MYTONA soccer players and fans

#cinema, a channel for those who binge watch movies and shows

#photo, photography lovers

#otaku_world, manga and anime fans

#autocars, car and motorcycle lovers

#music, where we share playlists and discuss new songs and albums

#karaoke, karaoke lovers
There are also channels where you can receive notifications on:
Builds in the build server;

GIT activity of various projects and services;

Crashes in "battle-ready" builds.
As we switched to remote mode, Mytonians launched weekly challenges on Slack:
#challenge_myhomedesktop, a channel for sharing pictures of home workspaces

#mypet_challenge, a channel for pictures of pets and stories about them

#online_training, a channel for morning exercises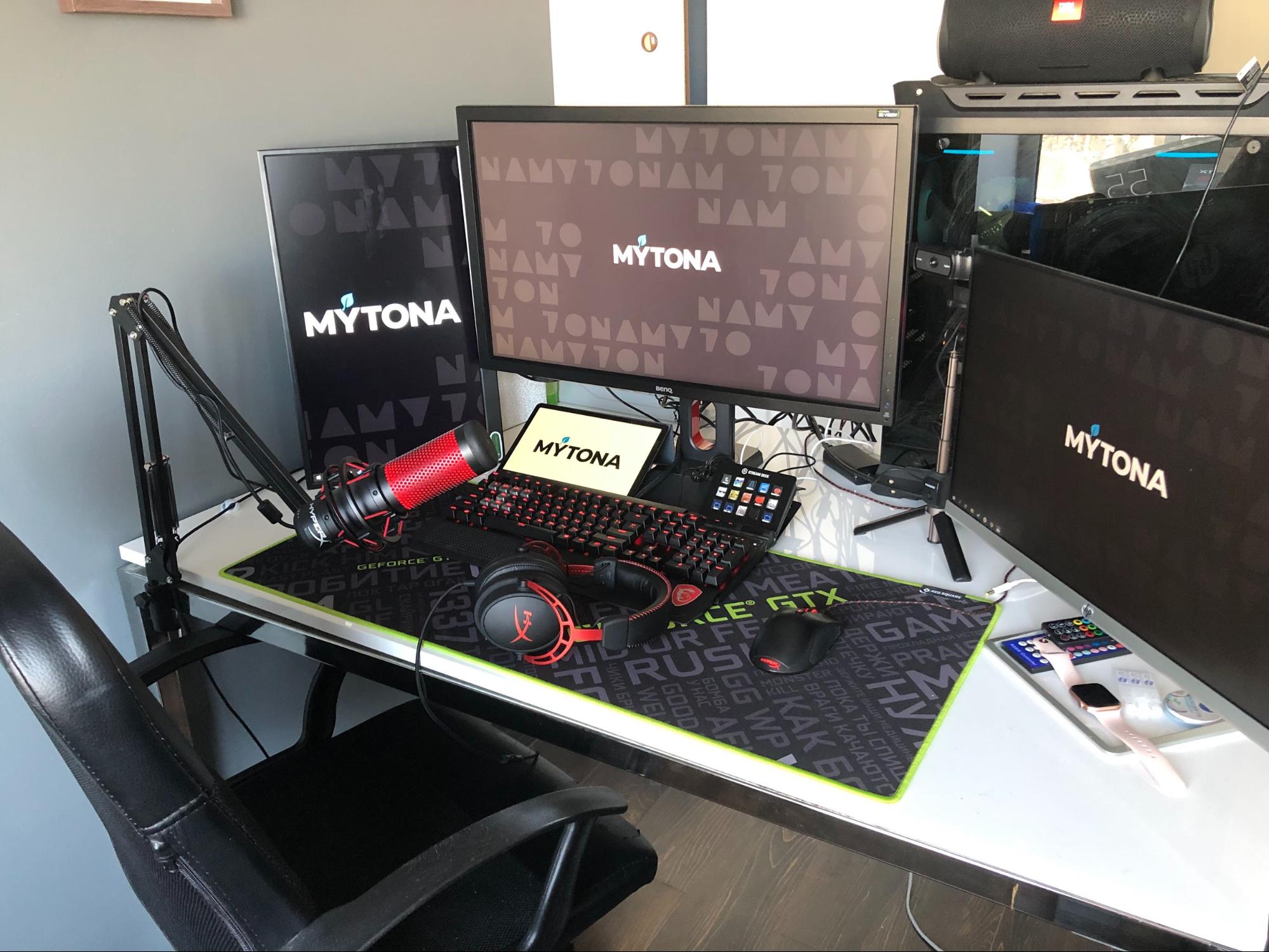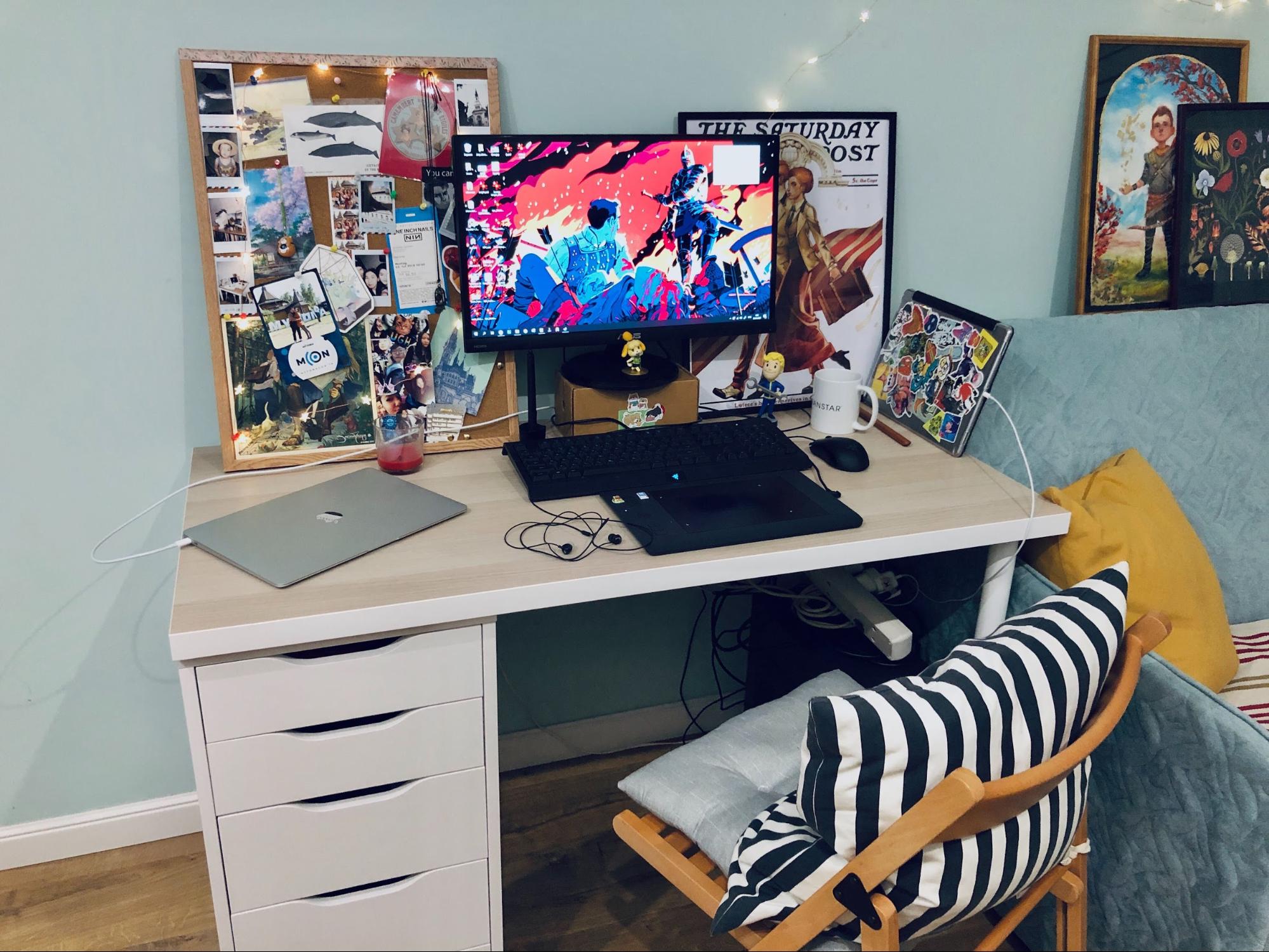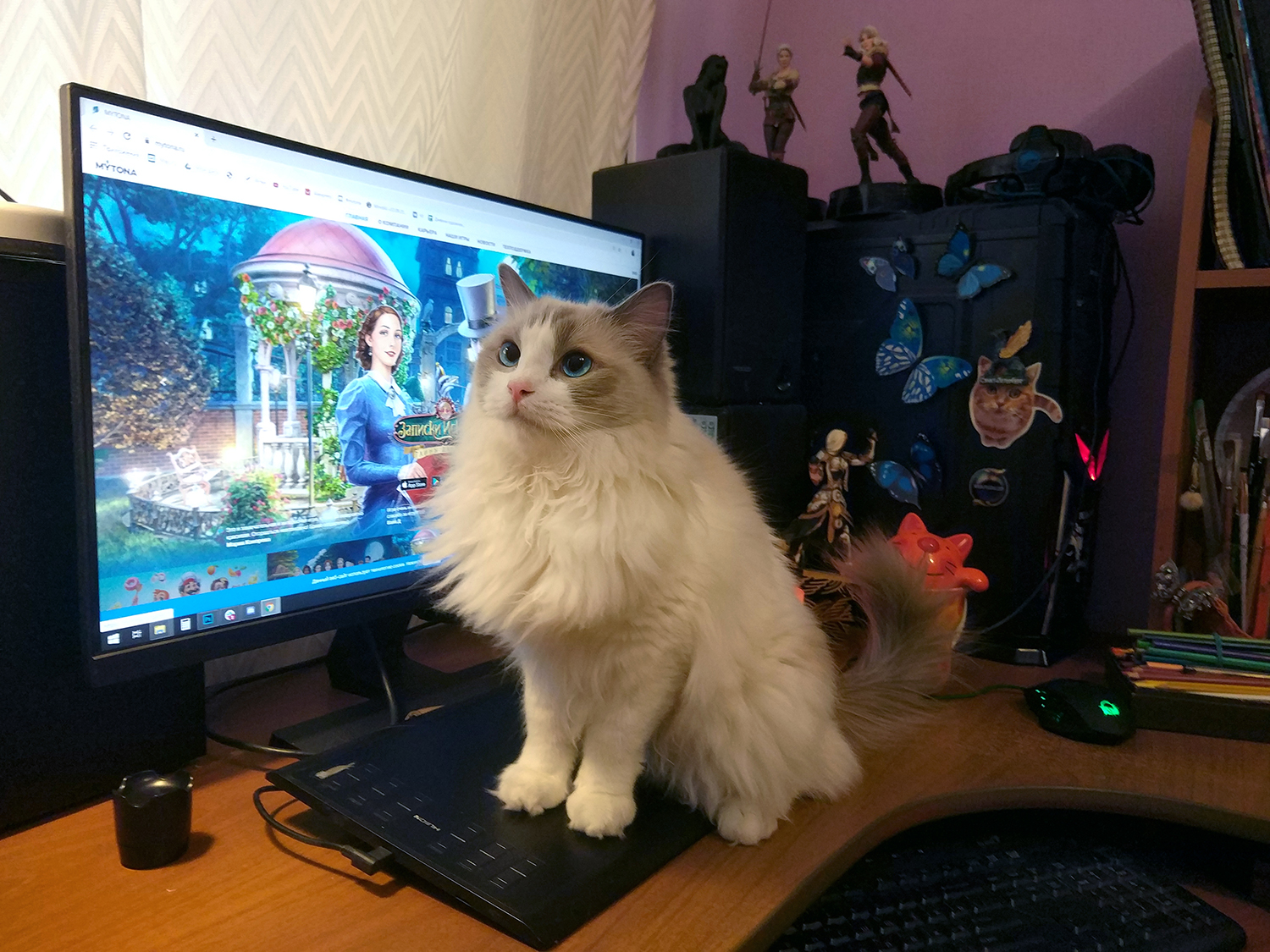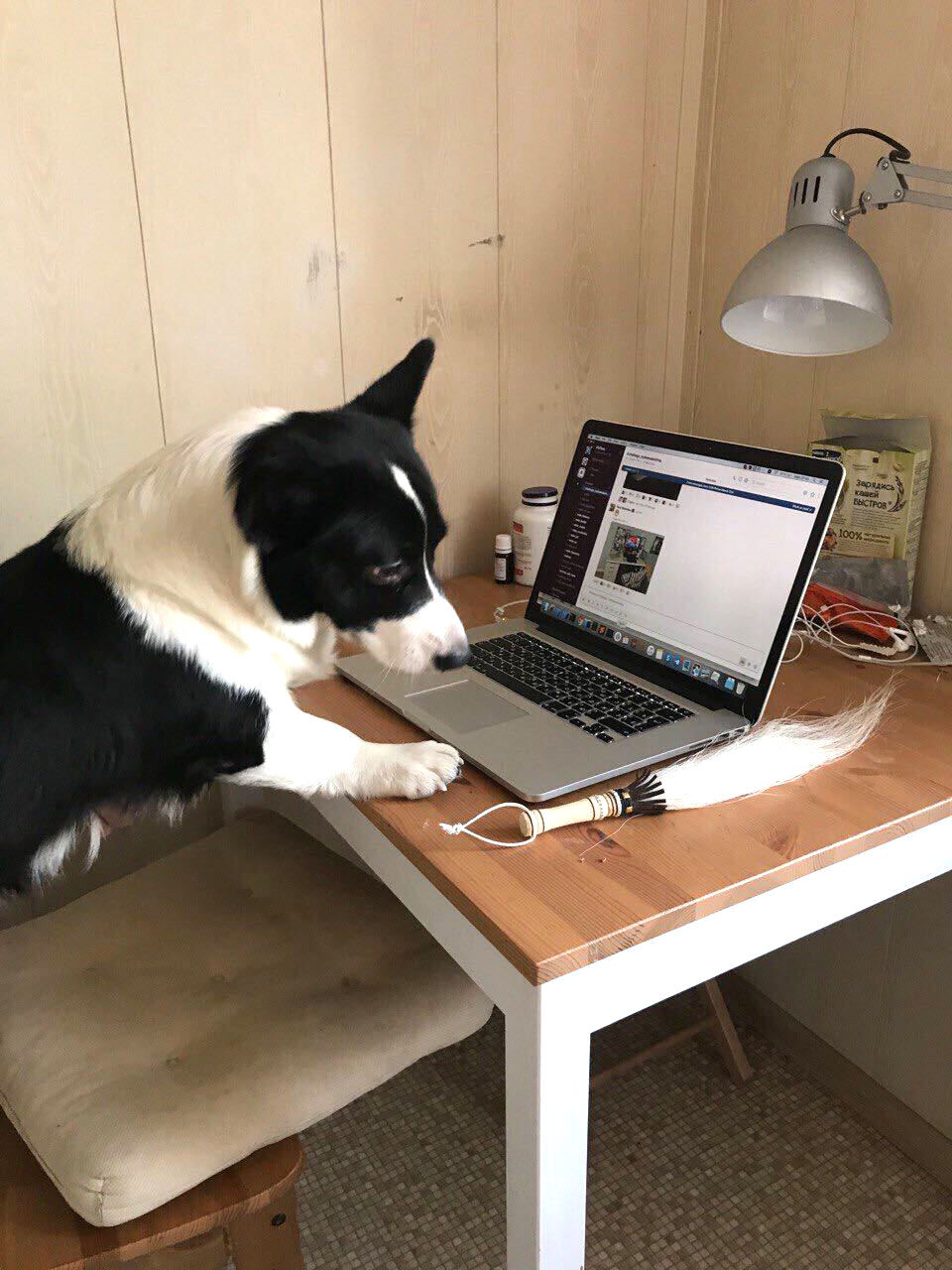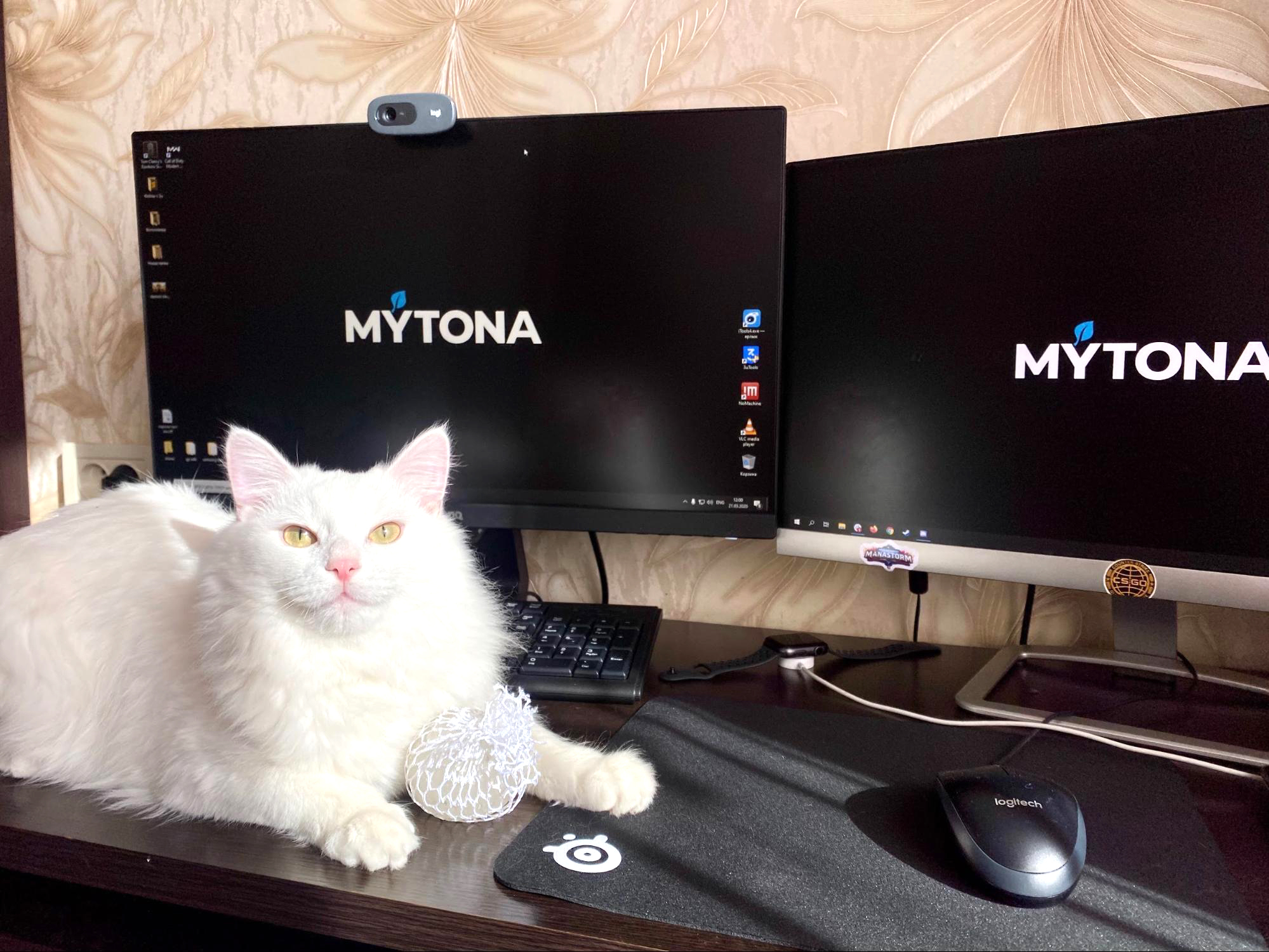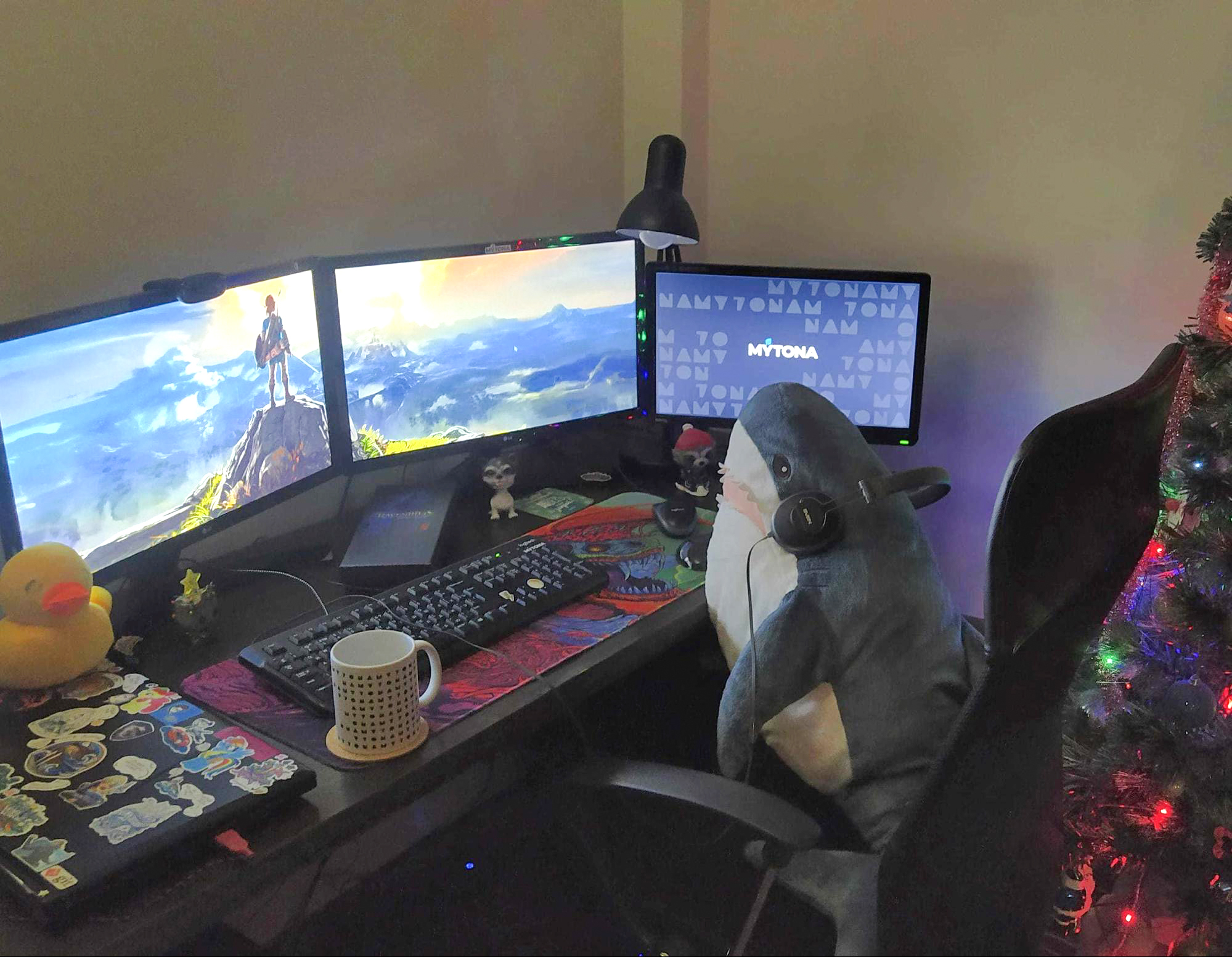 We could create an entire encyclopedia on our custom emoji :) Anyone can make their own emoji and upload them to share via Slack. Here's the top most frequently used emoji in MYTONA.
MYTONA logo. We created this emoji as soon as we rebranded the company. It shows that Mytonians are one family. Often used under posts about new Mytonians and news about the team's achievements.

APPROVE. This is the word we long for and cherish! This emoji means that your work has been approved or you've come to an agreement on an important issue.

A kitten with a heart. This cute cat is from our game Cooking Diary, and as you can see, it stands for love and gratitude.

A girl at the Esekh celebration. There's an entire series of 8-bit emoji like this, created by our artist and based on a portrait of a fellow artist. Specifically, this emoji represents a Yakut girl in her national attire at a national summer holiday—Esekh.


An accident post or the number of the Universe.

A local emoji born when our team was still small, and someone posted these numbers on the general channel, then immediately deleted the post. Everyone noticed this "typo" and started speculating what 793 might have meant, coming up with theories that it was the number of the Universe, etc. Now it stands for anything that was posted by accident. 




Creepy Johnny. This emoji appeared during the Halloween short film contest. It was a fun short horror film about Johnny from Cooking Diary coming to life with this crumpled face.




Like in Cooking Diary. The father of this emoji is    (like in Seekers Notes), every project has their own version of this emoji. It stands for approval or discussion of some feature, success, or benchmarks.



For faster work and teamwork, we integrate Slack with services like Google Cloud's G Suite, Jira, Jenkins, WordPress, and others. 

For example, we receive Slack notifications when there are actions in Google files, and we can leave comments, give access, or even open Google documents right in Slack. It is very convenient! Google Calendar is integrated with Slack, too, so we can be reminded about a meeting or postpone a meeting via Slack.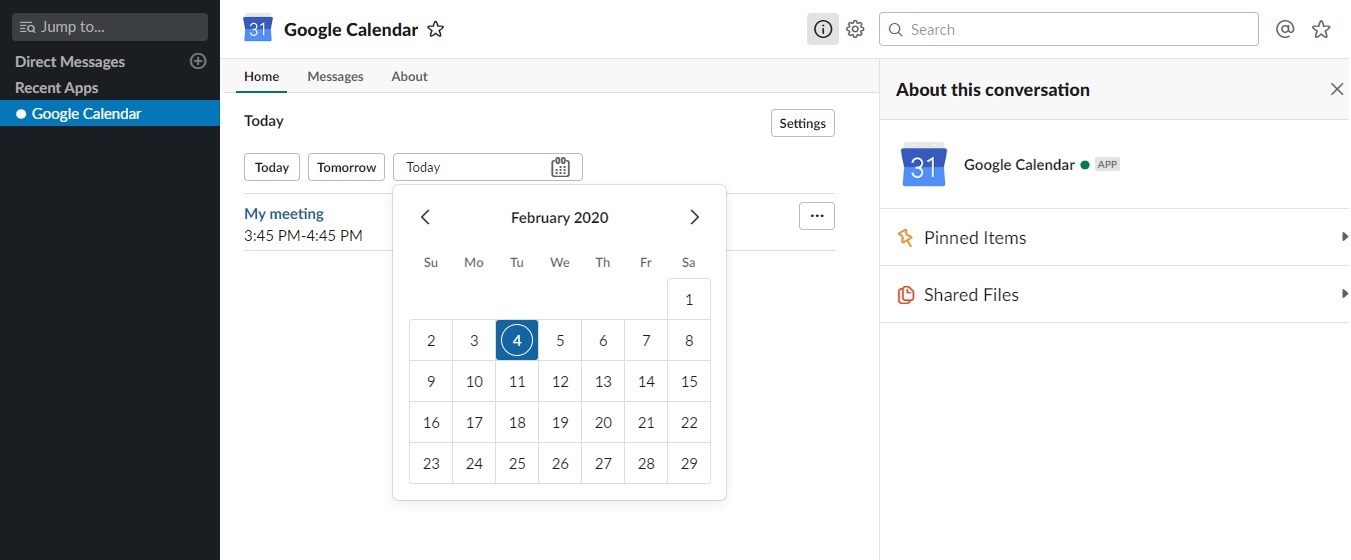 In general, Slack synchronizes perfectly with the G Suite service, which we use extensively in our work. We create files in Docs and Sheets, store artwork on Drive, work with Analytics, schedule meetings in Calendar, make calls via Hangouts, survey the team using Forms, etc. G Suite features are very flexible and allow us to effectively do what we love in a single workspace.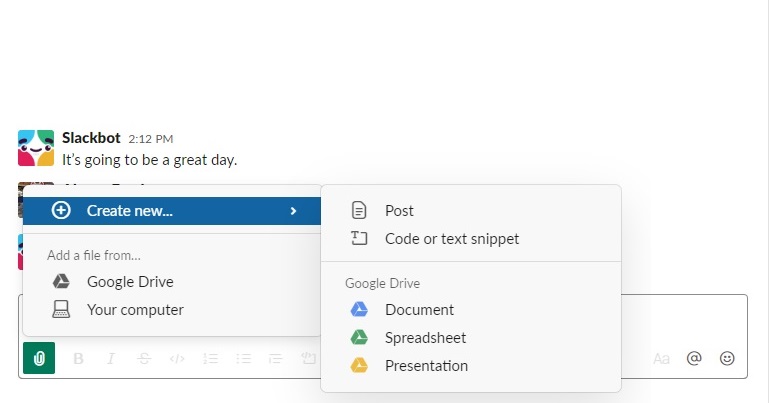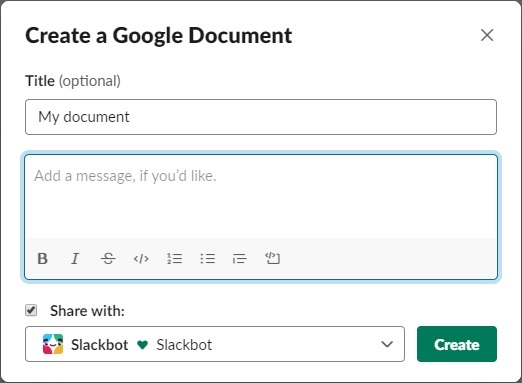 What other features make processes easier and an IT specialist's life better? Chat bots! For example, we created our own bots geared towards our demands. MyTranslate translator is one of them.
MyTranslate was developed by our Tools Team so that MYTONA members from different corners of the world could communicate with each other in one language. MyTranslate instantly translates highlighted text online (to EN, RU, ZH). This app also increased the limitation on the maximum number of translated characters per person from 1,000 to a million characters for all the users at our company, and completely saved us from monthly payments.
The app was developed in the Python language using a Google API and Slack API. Translation is done via actions in Slack messages.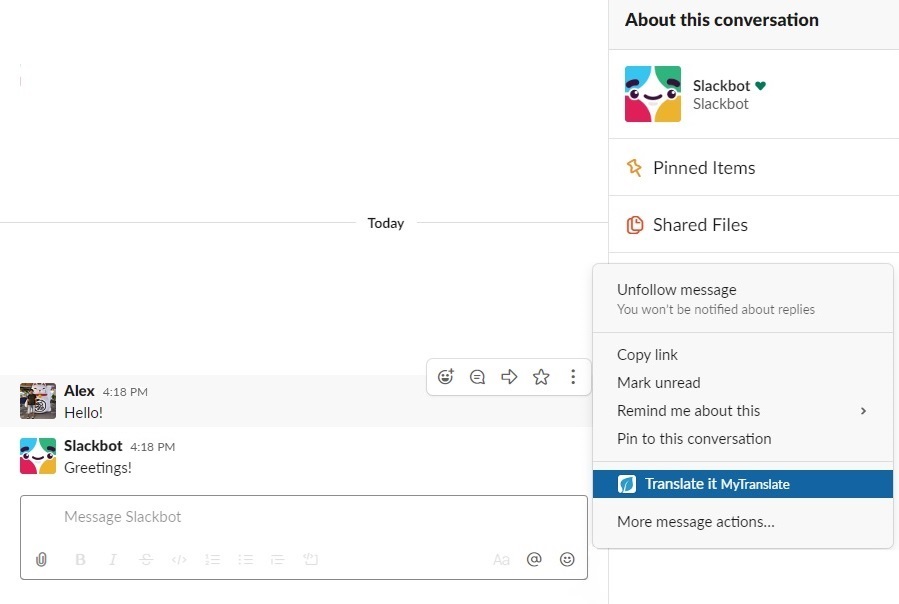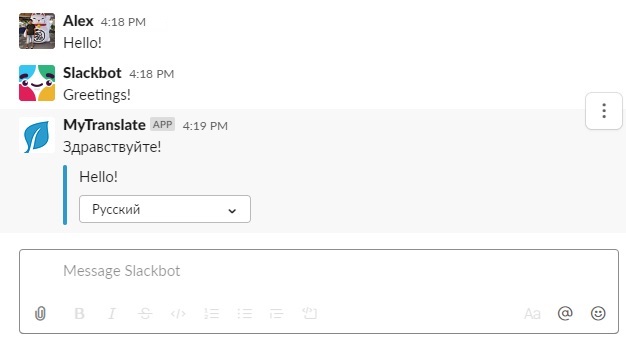 We hold all kinds of events at MYTONA, including going to movies with the entire team. Of course, our cinema outings were before this whole coronavirus situation. Basically, when there are questions like "What are we going to do? Where will we go?", there's a great chat feature that helps us out: the Polly app! Thanks to these polls, we can easily decide which movie to watch, what to name a new game, which internal courses to offer at the company, etc.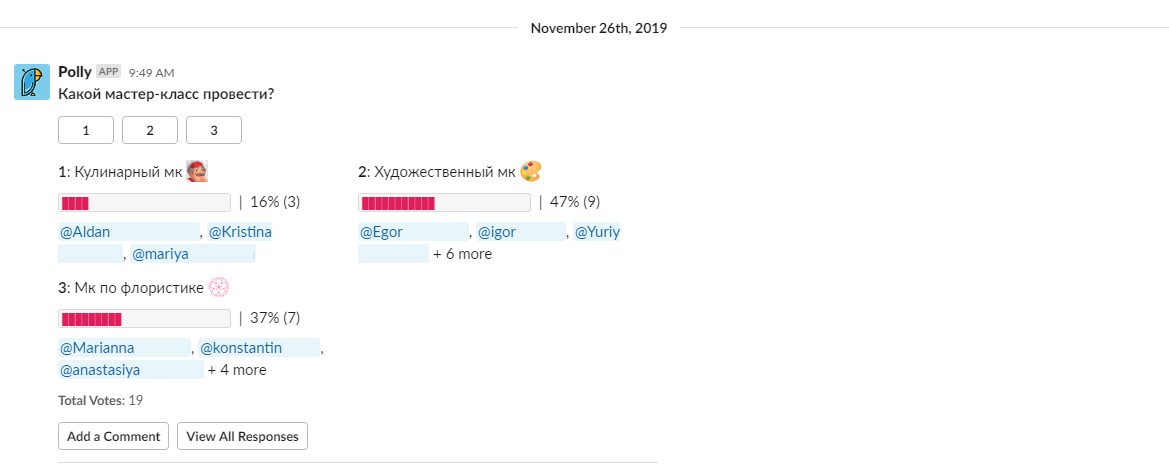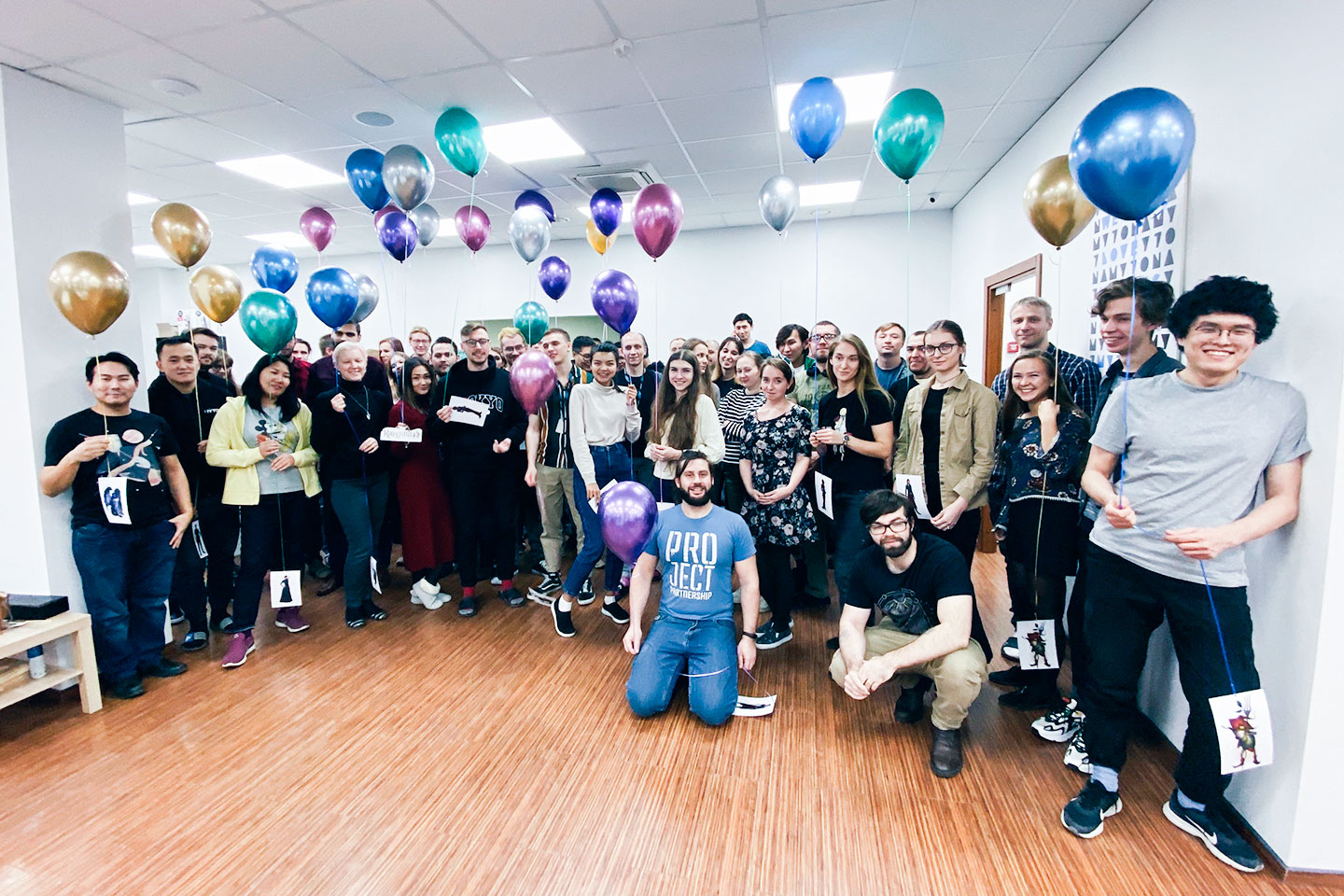 The biggest benefit of our messaging app is that it has handy features and is geared toward our work processes. It helps the MYTONA team stay connected 24/7, from snowy Yakutsk to sunny Auckland, which is especially important during remote work.