Game Updates
Ravenhill: Hidden Mystery. Update 2.21.0: Amazing Exhibit
Update 2.21.0 is finally here! Explore the Sea Museum!
Something's wrong with the bodies of water in the city. Looks like there's some kind of monster in them. But what does this have to do with the Sea Museum?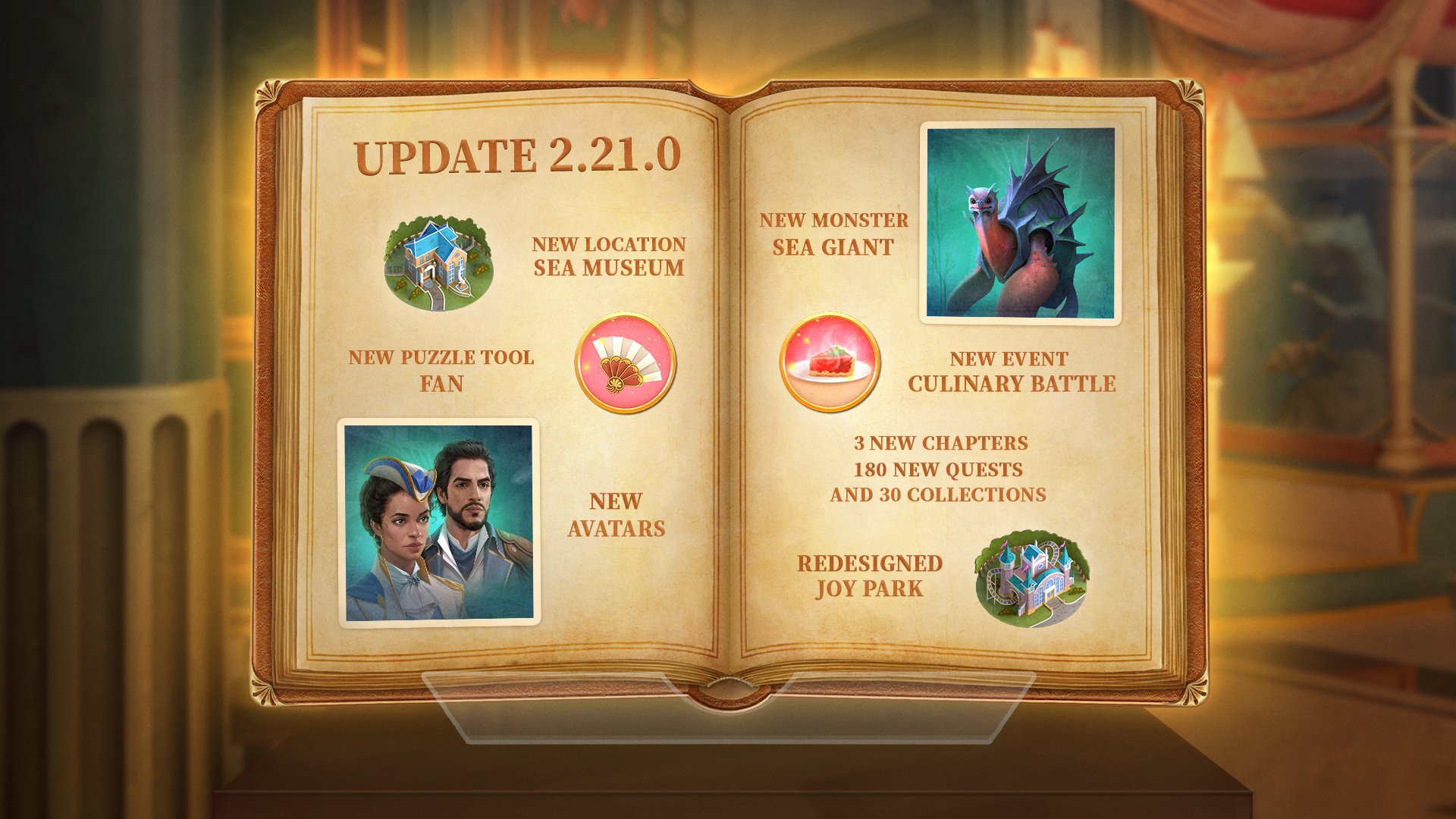 In this update: 
3 new chapters, 180 new quests, and 30 collections!

Amazing Exhibit event: an exciting investigation and valuable rewards

Culinary Battle: win a pie contest and get prizes

Special offer for guild members

Detailed Event Calendar

New puzzle tool: Fan

Redesigned Joy Park
Did you know that MYTONA has a more than 9-year history?