Releases
MYTONA at White Nights Summer 2020!
Join us!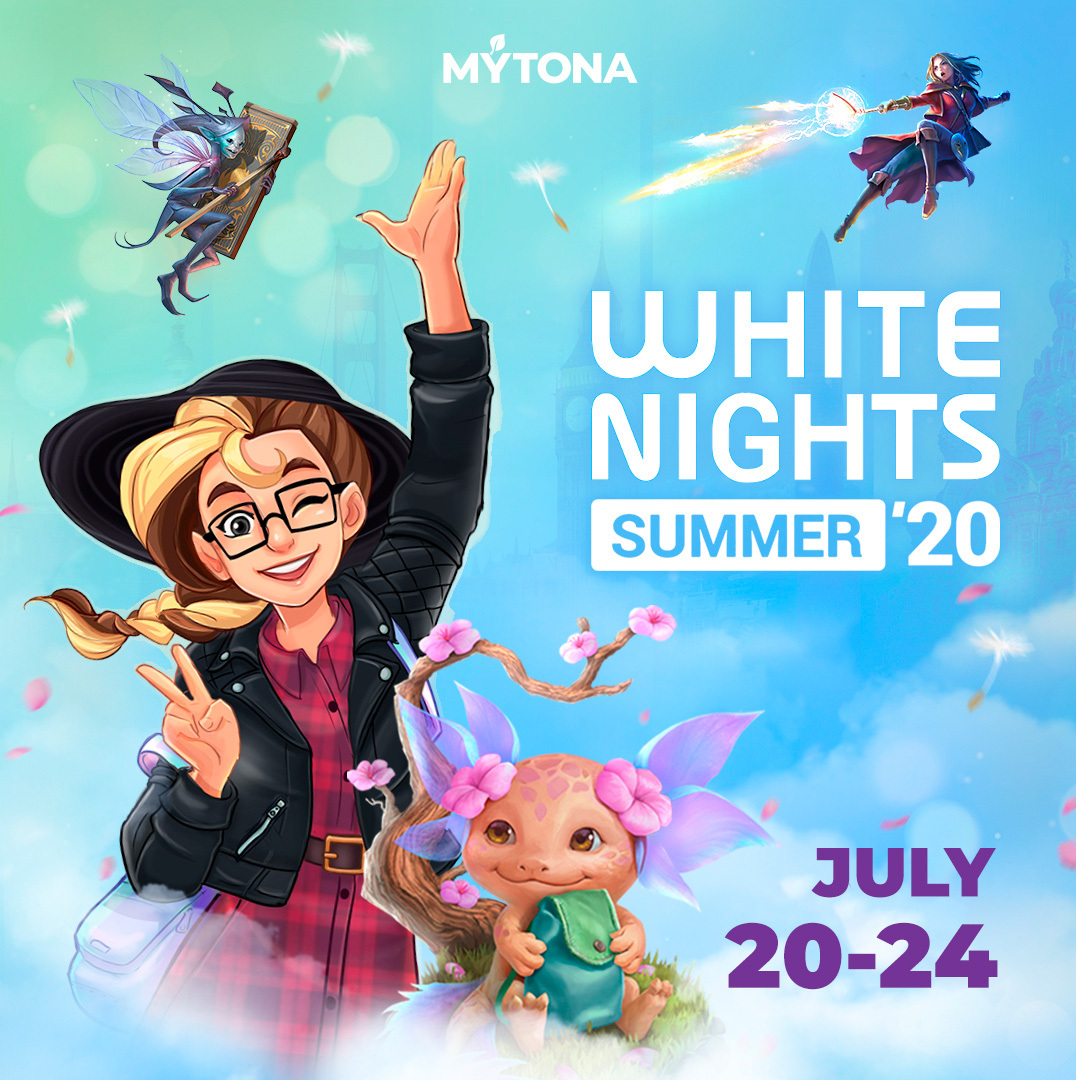 We're happy to take part in the WN Summer online conference that will be held July 20-24 and bring together more than 10K gamedev professionals from around the world.
A virtual expo, a developers exhibition, top speakers' lectures, online communication with like-minded people and much more are waiting for White Nights Summer participants.
We're waiting for everyone at a MYTONA virtual stand, as well as at the lecture "Let's Work Together! How to Improve Your Game with Your Players. Cooking Diary Case" from our speaker, business development manager Diana Korkina. On July 24 at 9:55 a.m. (UTC+1) she'll be talking about how to improve a game and climb top grossing charts through close contact with players on the example of our culinary hit Cooking Diary.
Participants of the conference will get a branded summer wallpaper.
Registration for White Nights Summer has already started at https://wnconf.com/#registration.
Attend one of the main gaming conferences of this summer without leaving your home!