Conferences
MYTONA at CG EVENT!
Only on December 12 and 13! Join the online event!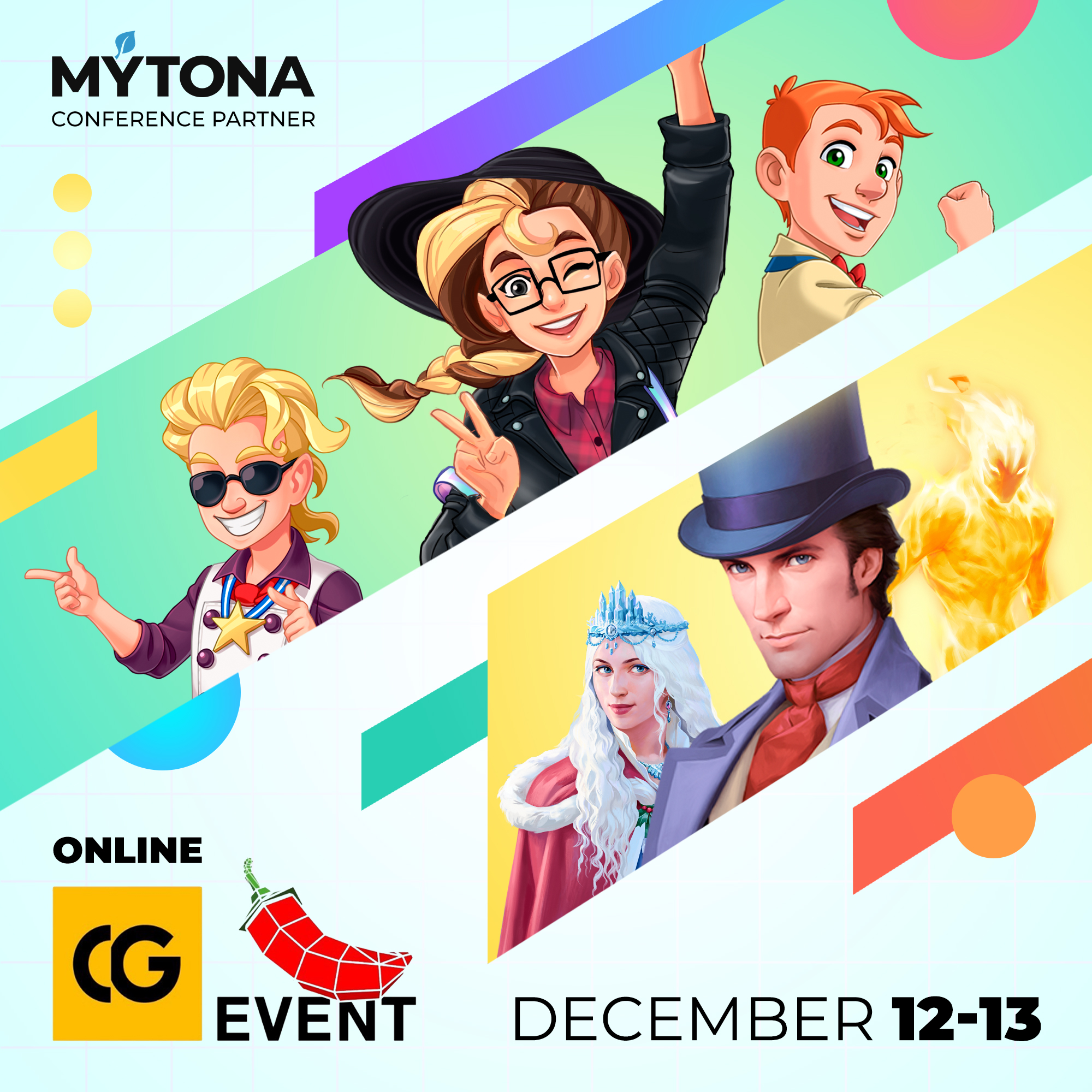 The main event in the field of computer graphics—CG EVENT—will be held on December 12-13. Our team participates in it every year, and we're always glad to be among the partners of the conference.
This year the event will be held fully online, but that won't keep guests and participants from learning a lot about creating computer graphics and digital art.
The program includes many presentations on a variety of topics, ranging from VFX, animation, motion design and gameplay to VR and Artificial Intelligence. Don't miss the lecture from our 2D Artist Elena Yakovleva: "2D Artist's adaptation in a project in production. Expectations and opportunities." She'll share tips for beginners on how to easily adapt to a new project, learn to work in a team, and become an indispensable professional.
Also we'll hold interesting activities for all guests at our virtual stand. You can communicate with our team and simply have a good time. 
Everyone who cares about CG art—see you at CG EVENT!
You can find all information about tickets here — https://cgevent.ru/main-eng
Did you know that MYTONA has a more than 9-year history?